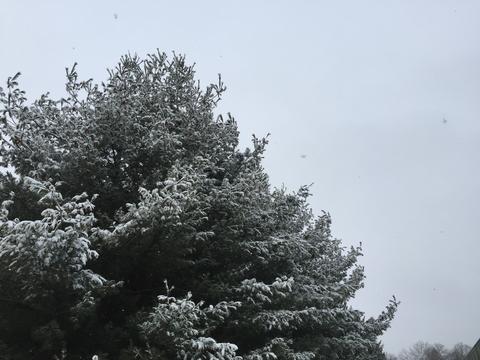 Snowflakes were falling, as Craig reminded me that they usually do when I visit, but we did indeed successfully bring home a "Spruck" load of succulents on Friday.  
Craig is our grower.  Every time I visit him, I am nearly as excited to hear about what he has to say that I am about what he has picked out for us.  January, he tells me, has only 1200 candle foot of light, as opposed to 15,000 in July.  He tells me this because he is concerned about his plants getting enough light in our little retail locations.  He nurtures these plants by himself.  He cares a great deal about them and wants to make sure that they receive the same care in our shops.  We do our best.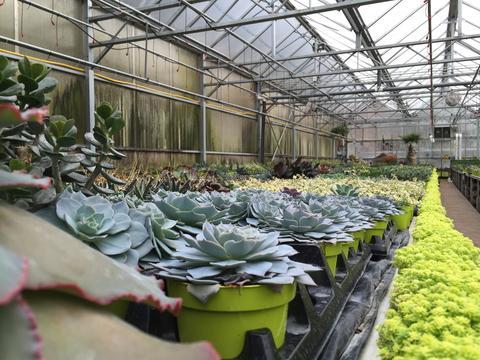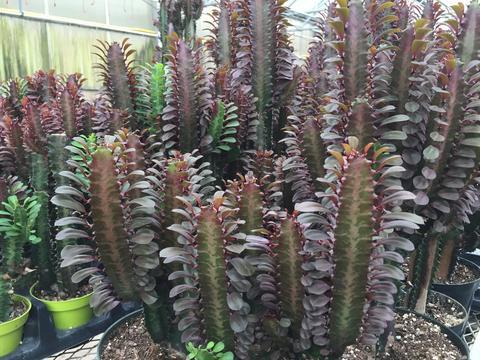 Growing thousands of succulents in 4" pots seems like a hobby for Craig, but I know it's way more than that.  A very labor-intensive "hobby". He is "retired" from years of owning a golf course.  He has a PhD in horticulture.  We invited him to talk about his succulents at our stores in January, but he admitted that he can't be more than 30 minutes away from the greenhouses when it's cold out for fear of returning to greenhouses that might have lost heat, leaving thousands of frozen plants behind.
While his property is beautiful in the summer, with it's putting green quality front yard, koi ponds, and massive succulent planters, there's something cozy and hopeful about it in the winter.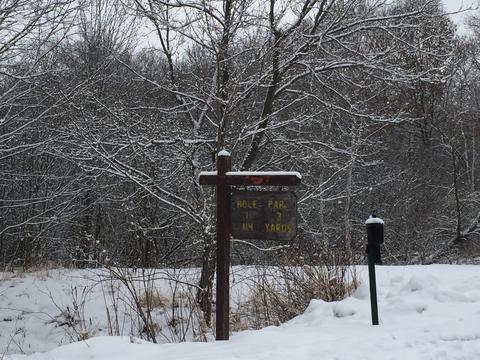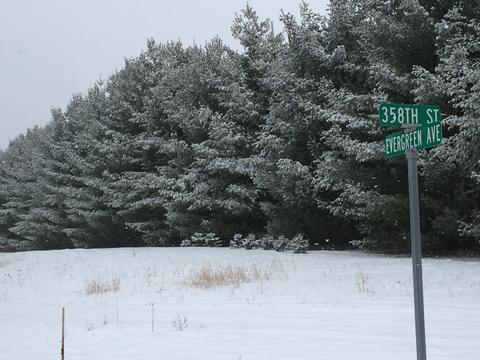 Greenworld is at the end of 'Evergreen Ave'.  The property is full of lush evergreens and woods, which he uses fallen limbs to heat the greenhouses during the winter.  The day I visited smoke was billowing out of the stack and  I asked him where he got the wood he burns and he pointed to his flexed arm (Popeye style) indicating he cuts it and hauls it himself.  
So many people are fascinated with succulents right now, and understandably so.  If Craig were able to meet with you all, he would have endless amounts of information for you, scientific names, propogation techniques, etc, but one thing he would want to make sure:  succulents thrive in the light.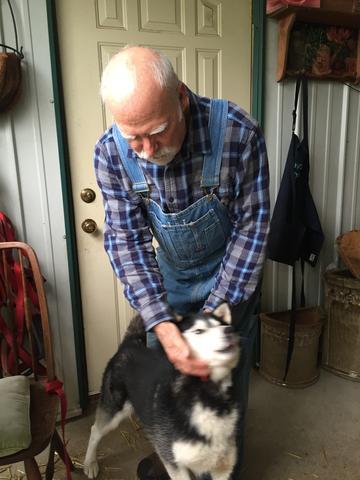 Just as much as he loves his succulents, he loves his sled dogs which he tells me have been looking forward to getting enough snow to get back into action.   This is Zeke.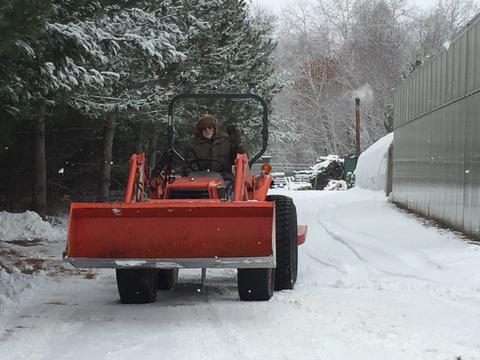 As I left with my Spruck-full, I asked him for one more photo as he was resuming his work on the tractor.  He waived his hand and said "This is country livin', city-folk."  Always a pleasure to visit Greenworld.  Especially on a very white January day.