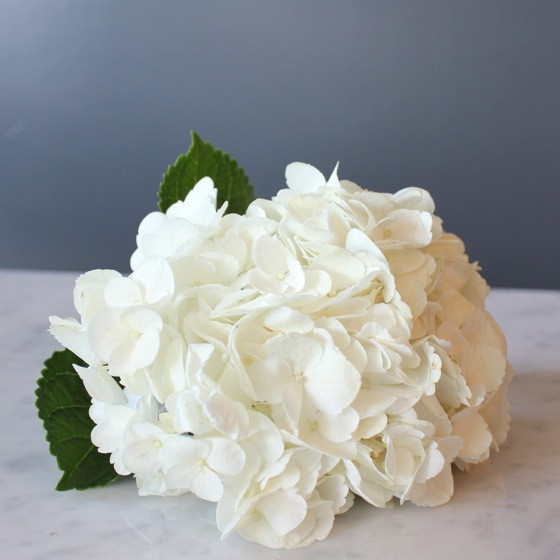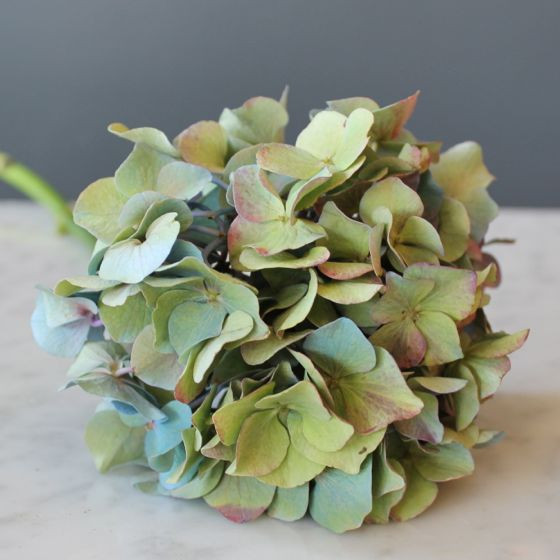 The word Hydrangea stems from the greek word "hydor" which literally translates to water.  Originating from Japan, Hydrangea's are composed of a woody stem and thrive through an abundance of water - hence their name. Hydrangea is one of the longest lasting flowers, and there are a few preliminary steps you should take to ensure its long bloom life. If given adequate care, your hydrangea can last up to 2 weeks!
Be sure your hydrangea is not out of water for any longer than half an hour. If it will be, ask for a water tube so it has adequate moisture and does not loose too much. Try to avoid extended periods of heat, or leaving flower in a hot car.

Cutting the stem: remove about 1" off the stem cut at an angle. Make another cut or break about halfway up the bottom of the stem.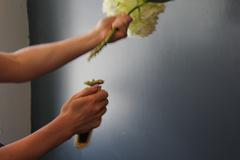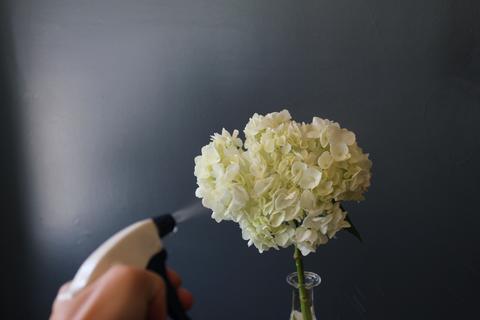 steps
Use warm water to fill your vessel, replacing at least every 3 days with clean, fresh water.
If there are any dark spots at the bottom of the stem, it will prevent the bloom from recieving enough moisture. If dark spots occur, give it another good cut, making sure to leave a break in the stem.
Lightly misting the hydrangea bloom every other day is also helpful.