Entertaining Guide
Entertaining Ideas
Whether you are hosting a few or many, we have some useful tips on how to use flowers to bring beauty to your table scape. First, we'll start with a handy chart illustrating ideas many pieces can be used on rectangular tables of varying sizes. Round tables may only call for one low centerpiece.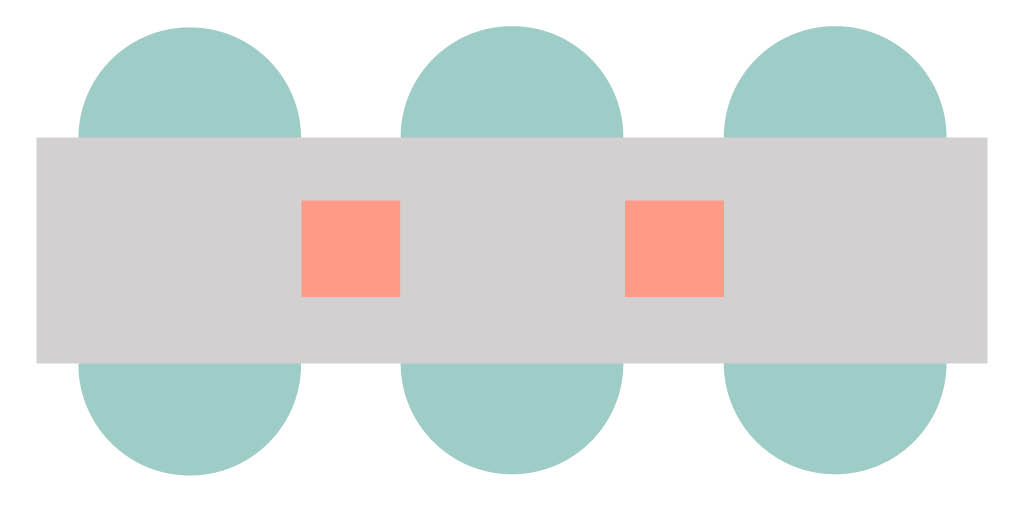 Table for Six
With a smaller group, either one main centerpiece or two smaller centerpieces fill the table.  Keeping the smaller centerpieces off set from place settings maximizes space utilization and allows guests to have conversation without having to peer through greenery and flowers.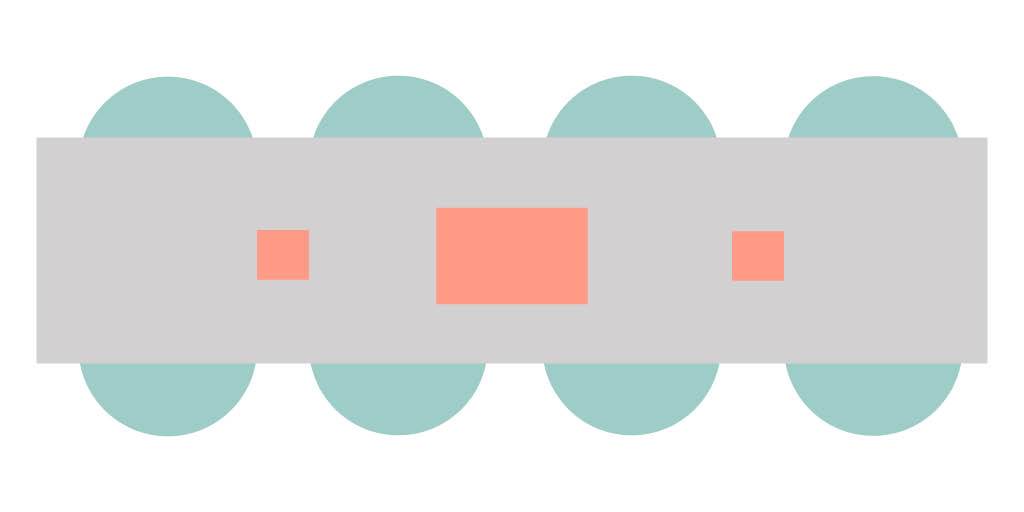 Table for 8
Again using the offset theory, having one main centerpiece and two smaller arrangements on the sides helps to fill the table allow for pleasant conversation.  With more guests, you may opt for adding light greenery as a table runner.  The smaller arrangements can either be small single vase designs or a series of bud vases.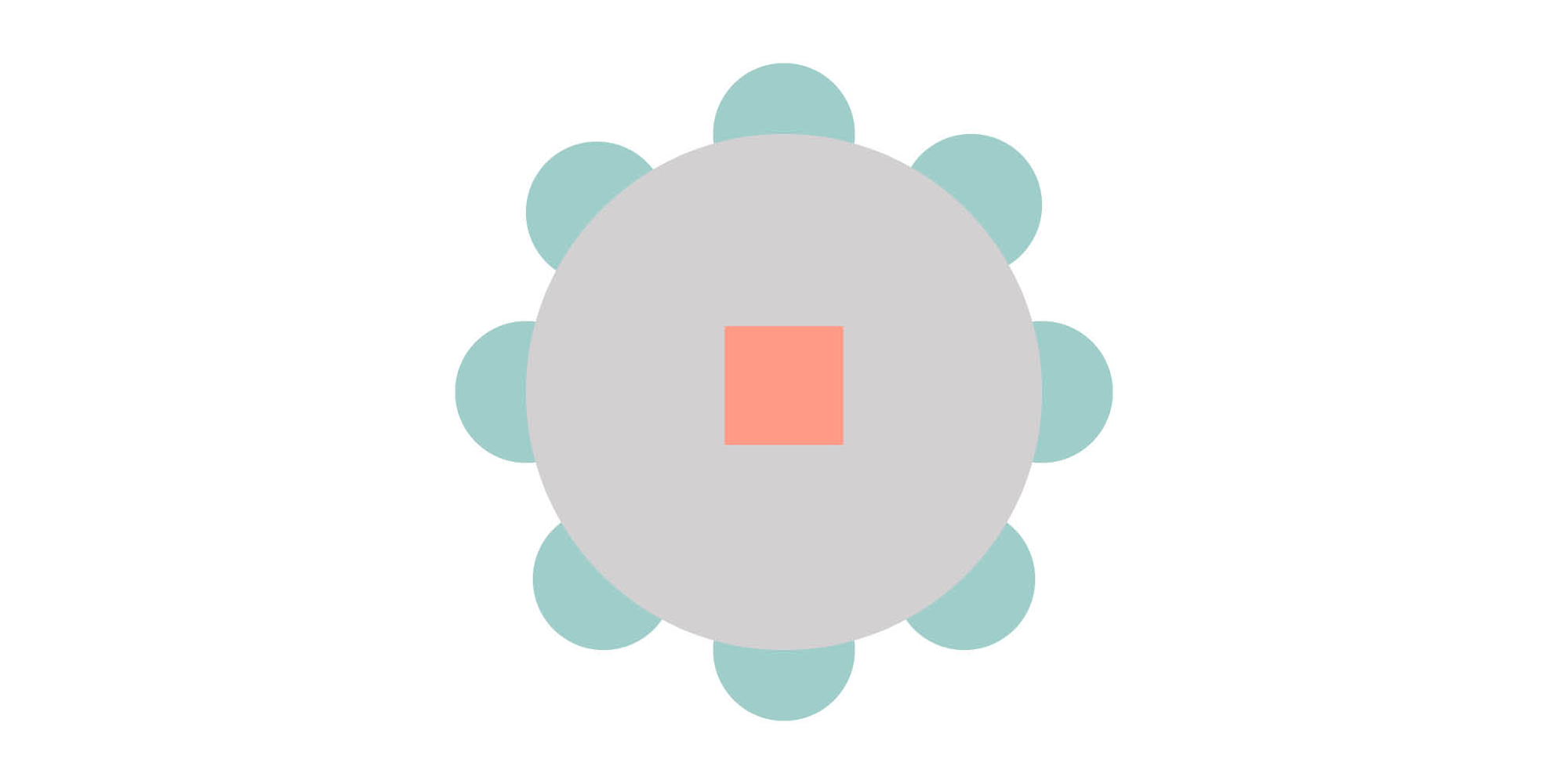 Round tables of six or eight are best with one main centerpiece.  Save the details for each place setting by adding a small potted succulent or sprig of rosemary or bayleaf.  Keeping a round table simple helps to make sure guests seated across a 54"+ round table will still be able to join in the conversations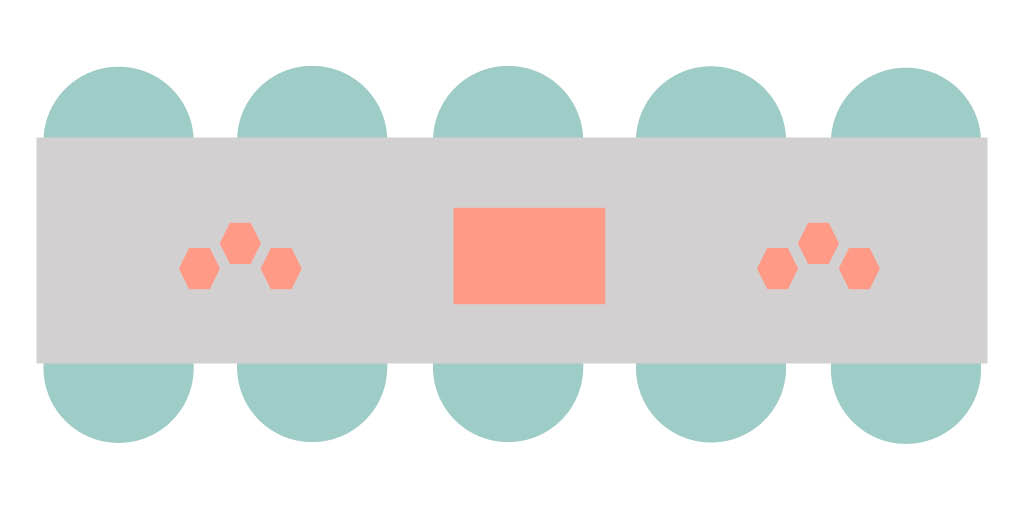 Table for 10 (or more!)
For a larger gathering, a mix of options helps to create interest on your table all while leaving enough space for place settings and passing dishes.  One main centerpiece, some garland or fruits and bud vases adds detail to the table without taking up a lot of space.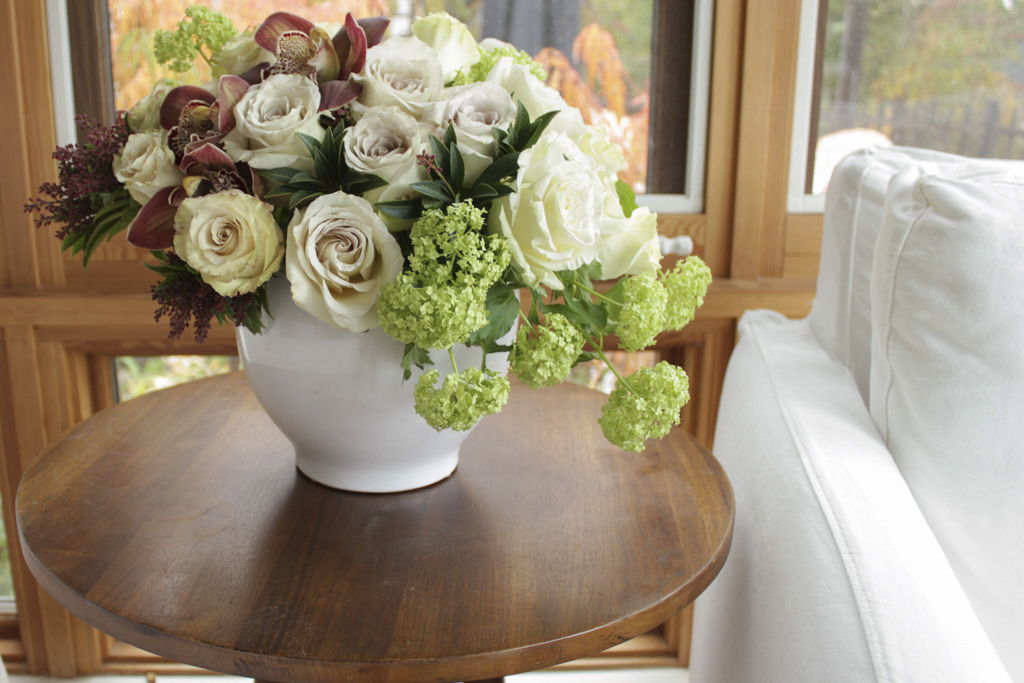 Guest Rooms, Powder Rooms, etc...
End tables, kitchen islands or dining buffets in living spaces call out for flowers. For overnight guests, a small arrangement on their night stand is a touch that will make them feel at home.  Even the smallest of details are appreciated such as a bud vase or small arrangement in a powder room.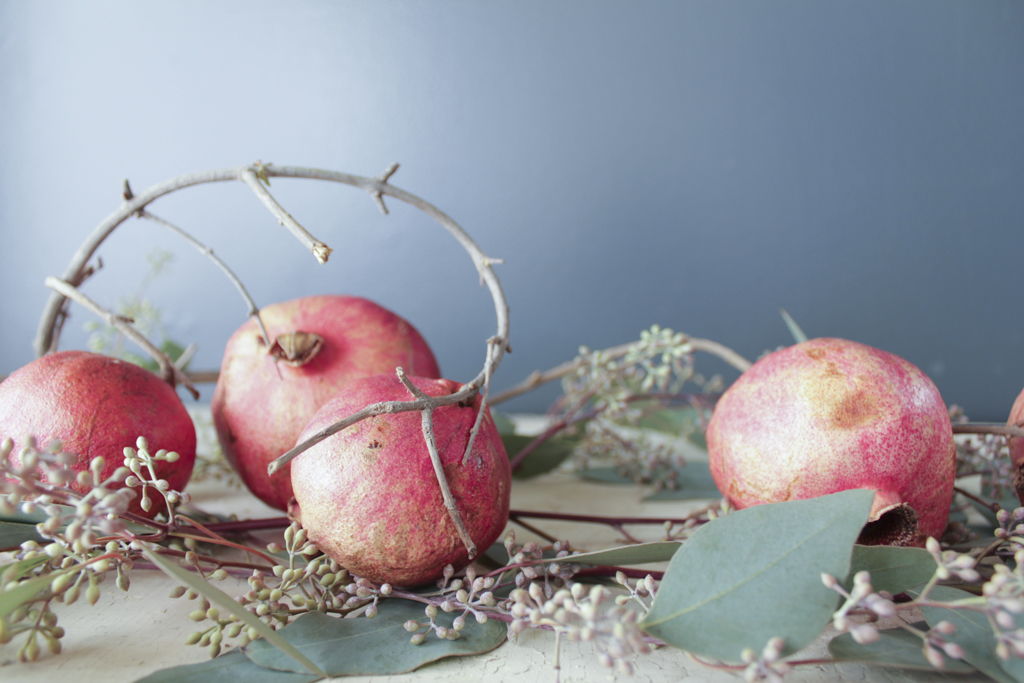 Foliage and Fruit
 Layers of fragrant eucalyptus, bay leaf or season foliage laid down the center of the table can be accented with assorted fruits or gourds so plentiful during the season.  Add candles or votives or small arrangements of flowers to complete the look.