Soil should dry out slightly between waterings.
Splitleaf monstera plants prefer brightly lit rooms for optimal growth, though they will tolerate a wide variety of light levels.
Splitleaf monstera plants are easy-care plants provided they receive regular watering, adequate light and room to grow. Splitleaf monstera plants can grow to be very large houseplants, and in many cases, can be passed down as heirloom plants.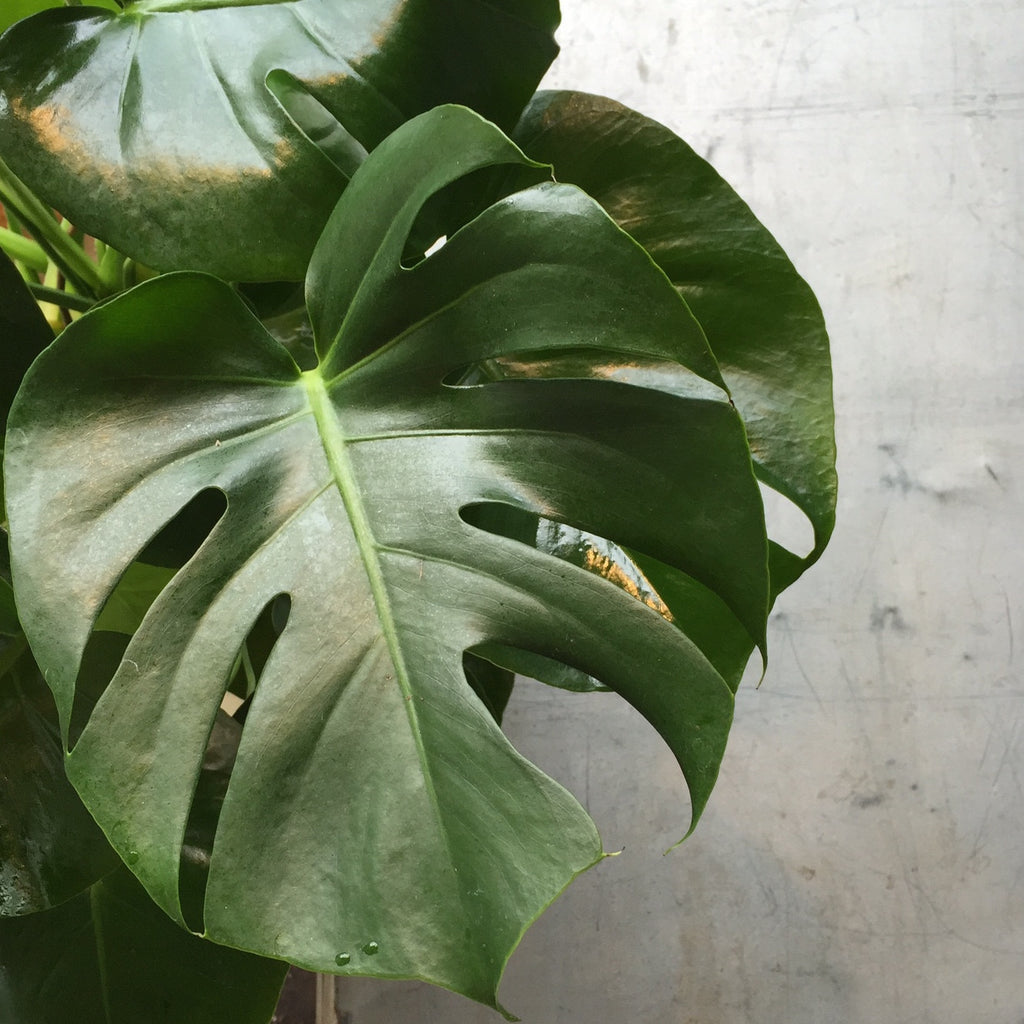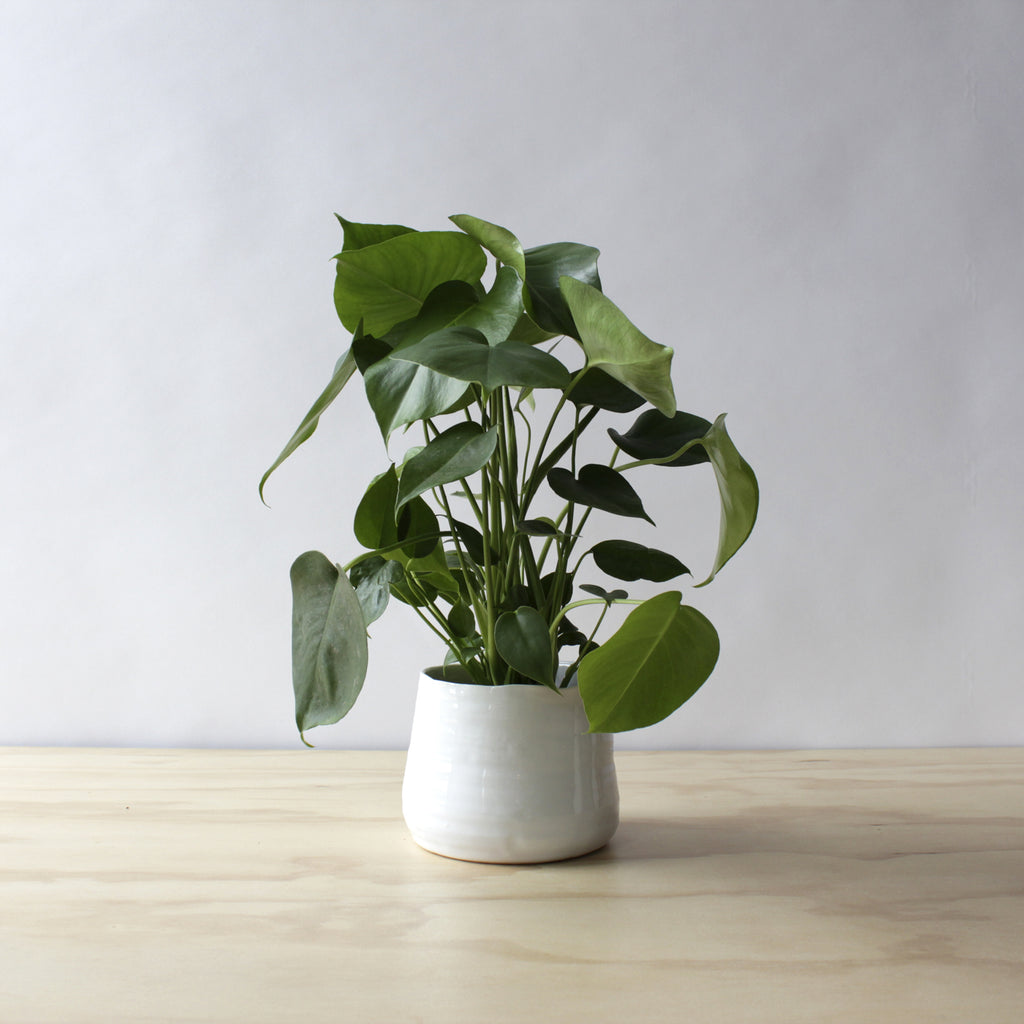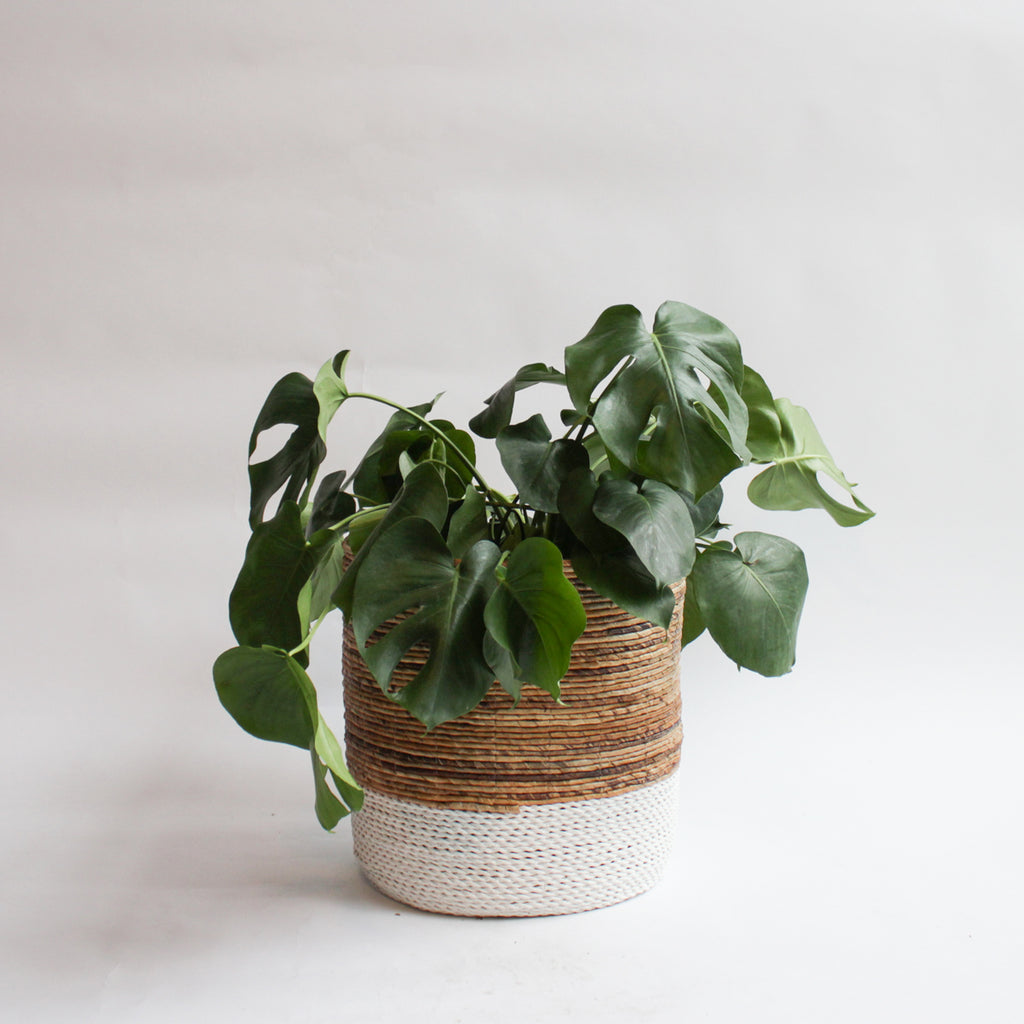 $39.00
$0.00
Monstera - Splitleaf
Deeply lobed leaves (in maturity) are hoisted through the air on long stems from robust vines.
ADD A POT
The plant comes in a plastic grower's pot, don't forget to add a tabletop pot (for 4"- 6" plants) or floor pot (for 8" plants and up)!  
Most plants are available for delivery within 48 hours as we order them just for you.
Choose from our modern mix of decorative containers. Find a style that works for you whether light and delicate or bold and modern.
Find a pot that will work for the plant size you've selected. Tabletop pots are for plants 6" or smaller and Floor pots are for plants 8" or larger.
Most pots do not have drainage, so they can be kept in their grower's pot, or they can be planted using a light soil (like cactus) with a 1" base of pebbles in the bottom of the pot.
Pots for plants in 2", 4" or 6" grower's pots.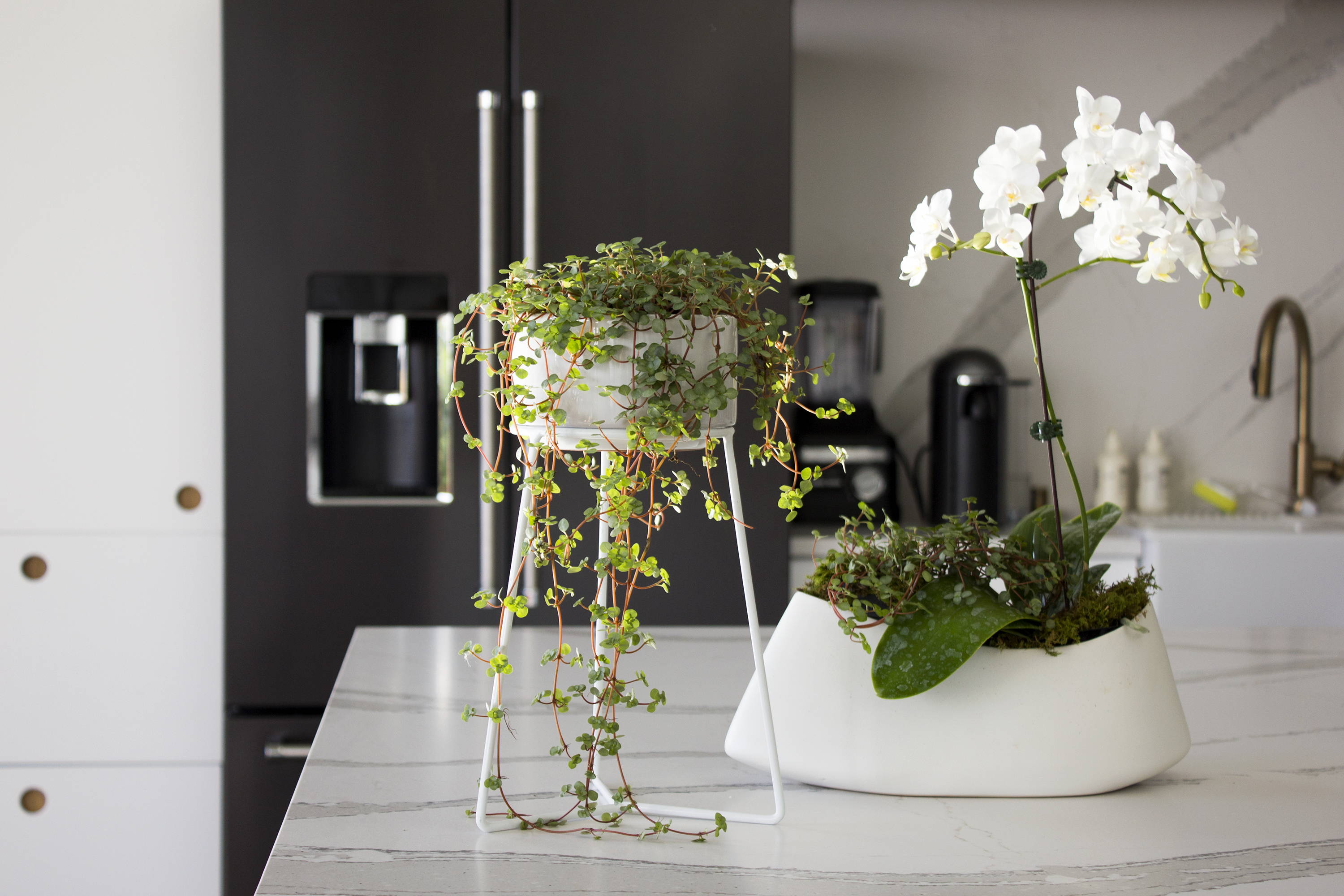 Pots for plants in 8", 10", 12" or 14" grower's pots.