Once a week or when central "cup" is low or dry. Will benefit from occasional misting and light soil waterings.
Thrives best in well-lit rooms with indirect sunlight. Can tolerate lower light levels if needed.
Low maintenance, easy care plants. Essentially keep central "cup" full with water at all times and let be. Trim yellow or brown leaves as needed.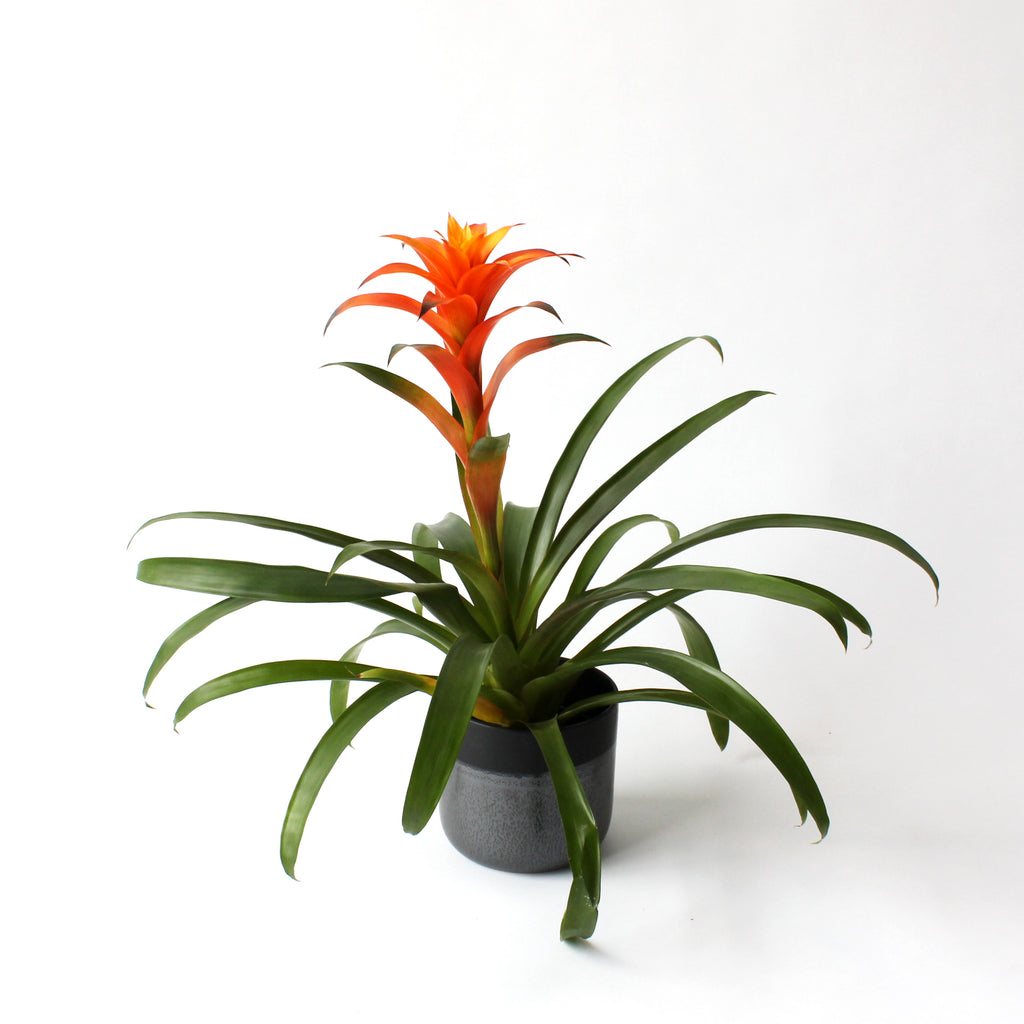 $39.00
$0.00
Guzmania
The "mother" plant will eventually die off after flowering, but will produce one or more offsets ("baby" plants) before doing so.
ADD A POT
The plant comes in a plastic grower's pot, don't forget to add a tabletop pot (for 4"- 6" plants) or floor pot (for 8" plants and up)!  
Most plants are available for delivery within 48 hours as we order them just for you.
Choose from our modern mix of decorative containers. Find a style that works for you whether light and delicate or bold and modern.
Find a pot that will work for the plant size you've selected. Tabletop pots are for plants 6" or smaller and Floor pots are for plants 8" or larger.
Most pots do not have drainage, so they can be kept in their grower's pot, or they can be planted using a light soil (like cactus) with a 1" base of pebbles in the bottom of the pot.
Pots for plants in 2", 4" or 6" grower's pots.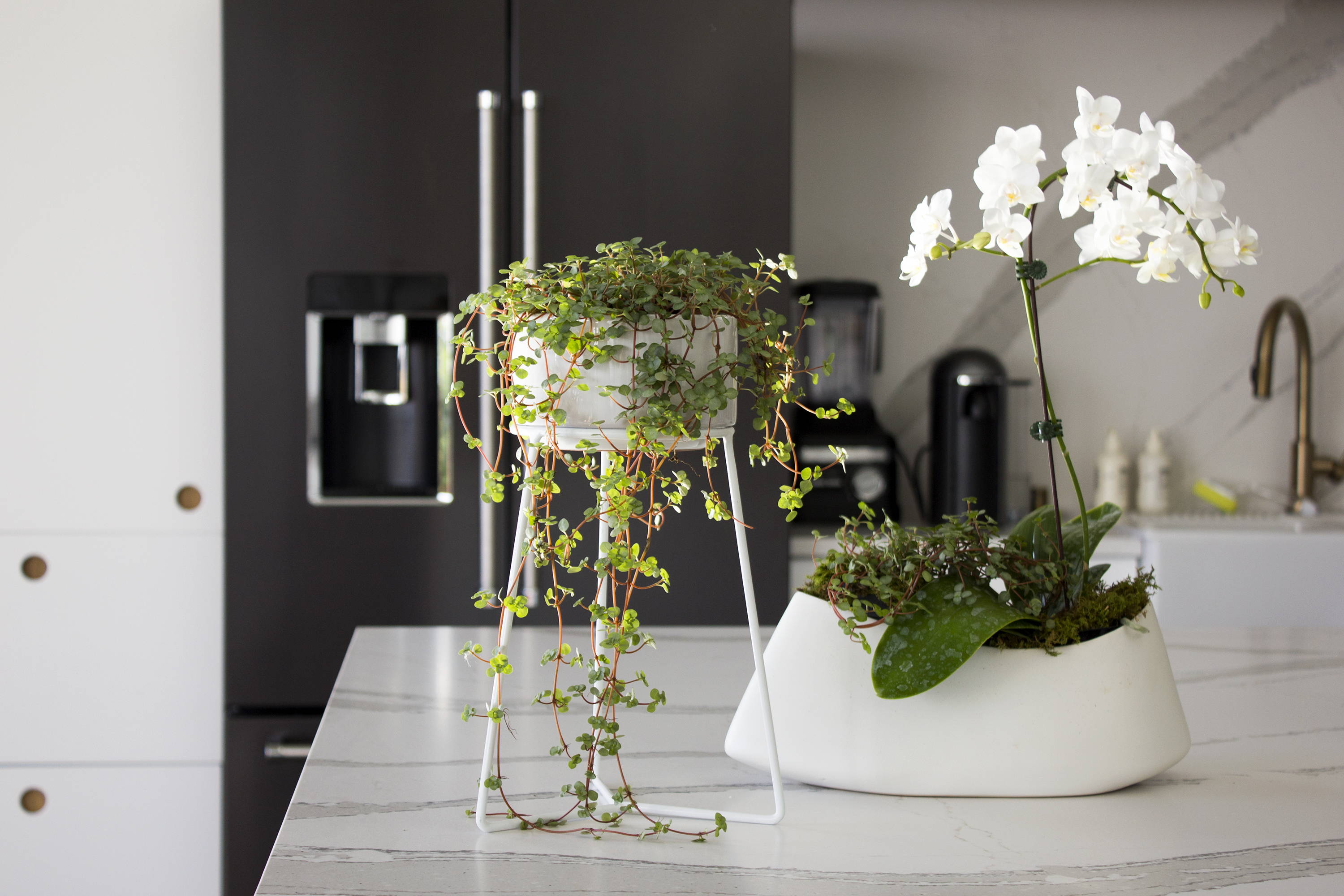 Pots for plants in 8", 10", 12" or 14" grower's pots.