Soil should dry out slightly between waterings.
Full, direct sun is best for robust growth though the plant will do well in a brightly lit room that does not receive full, direct sunlight.
This species of ficus is a good choice for beginner ficus growers as it's less finicky than its cousins benjamina (weeping ficus) and lyrata (fiddle leaf).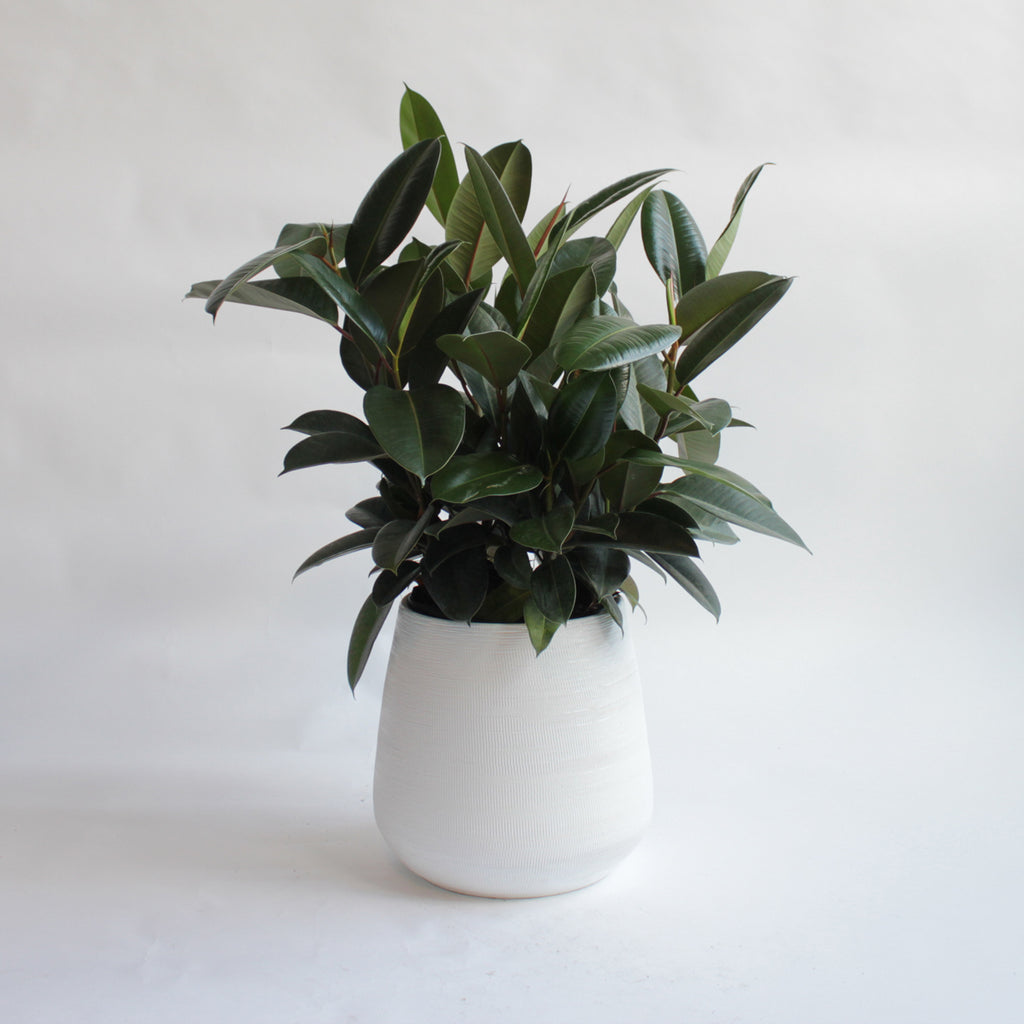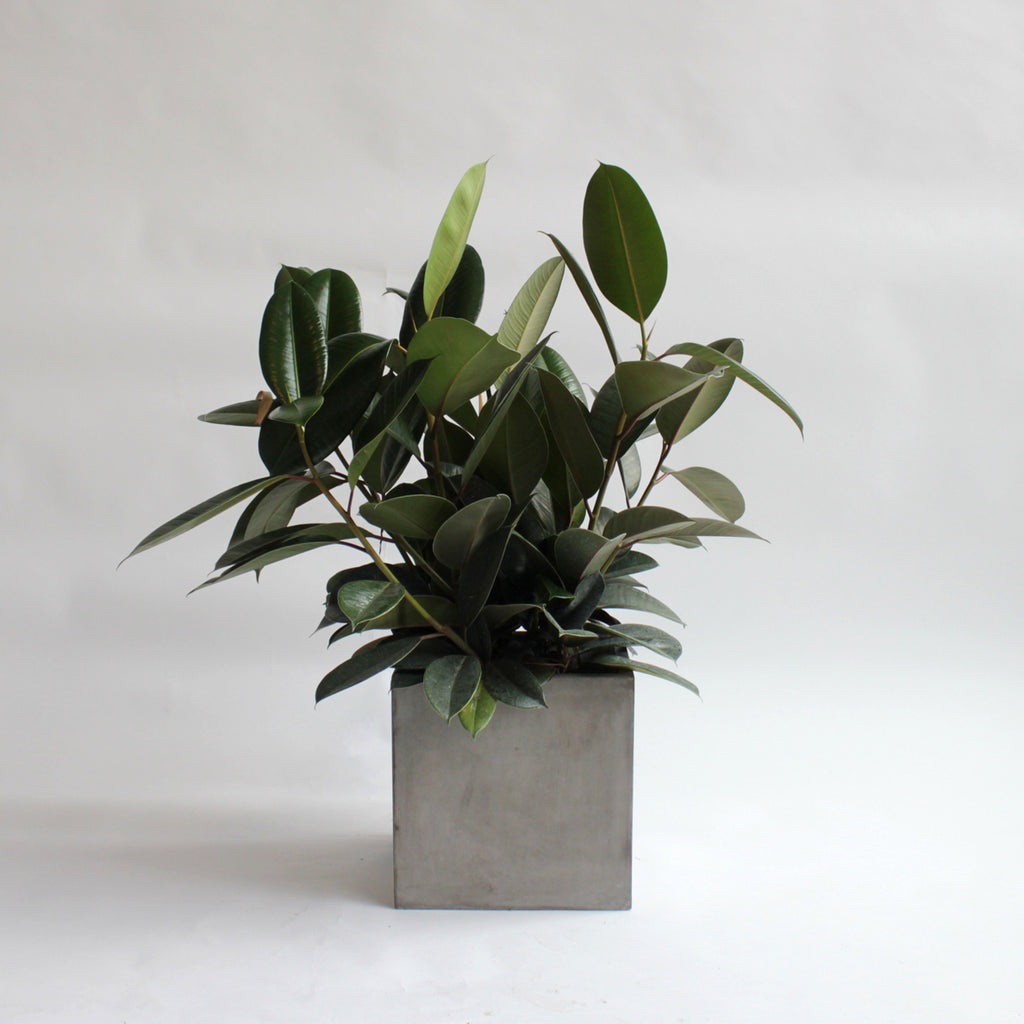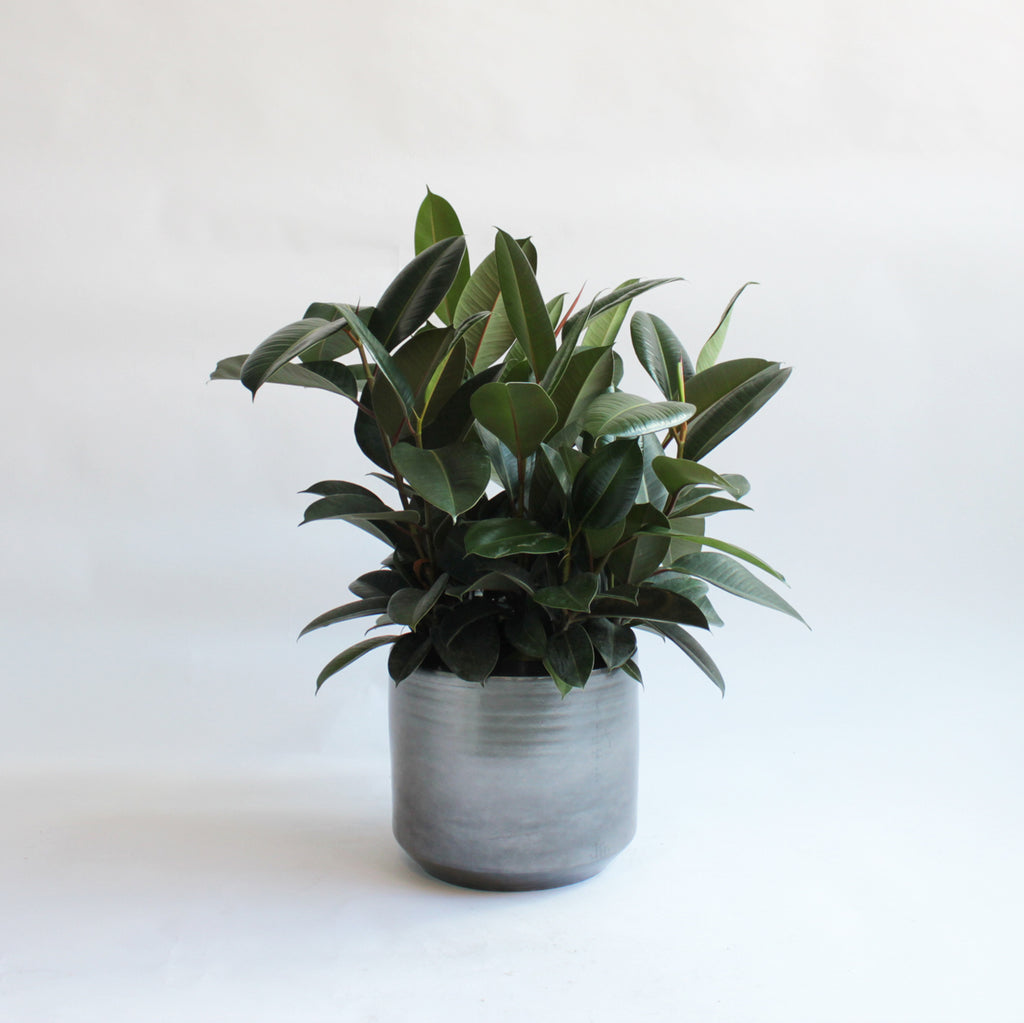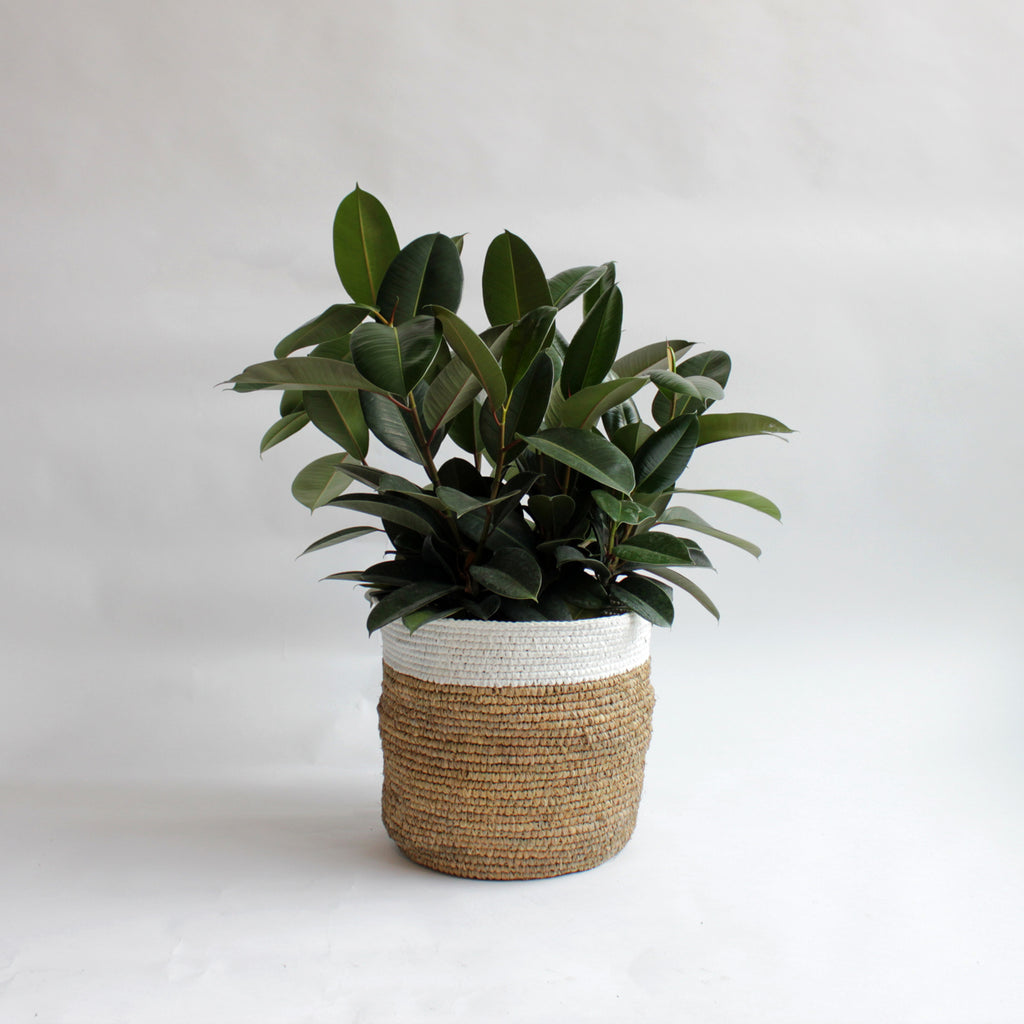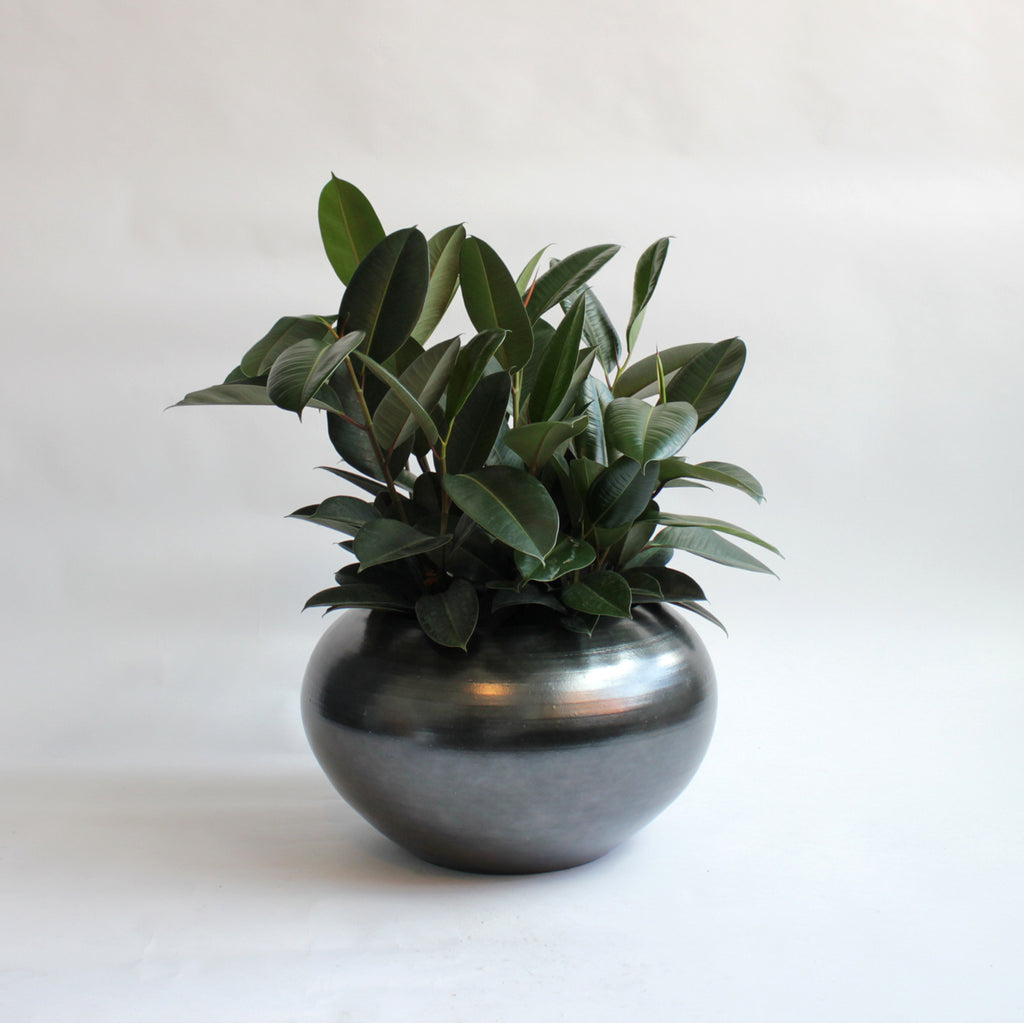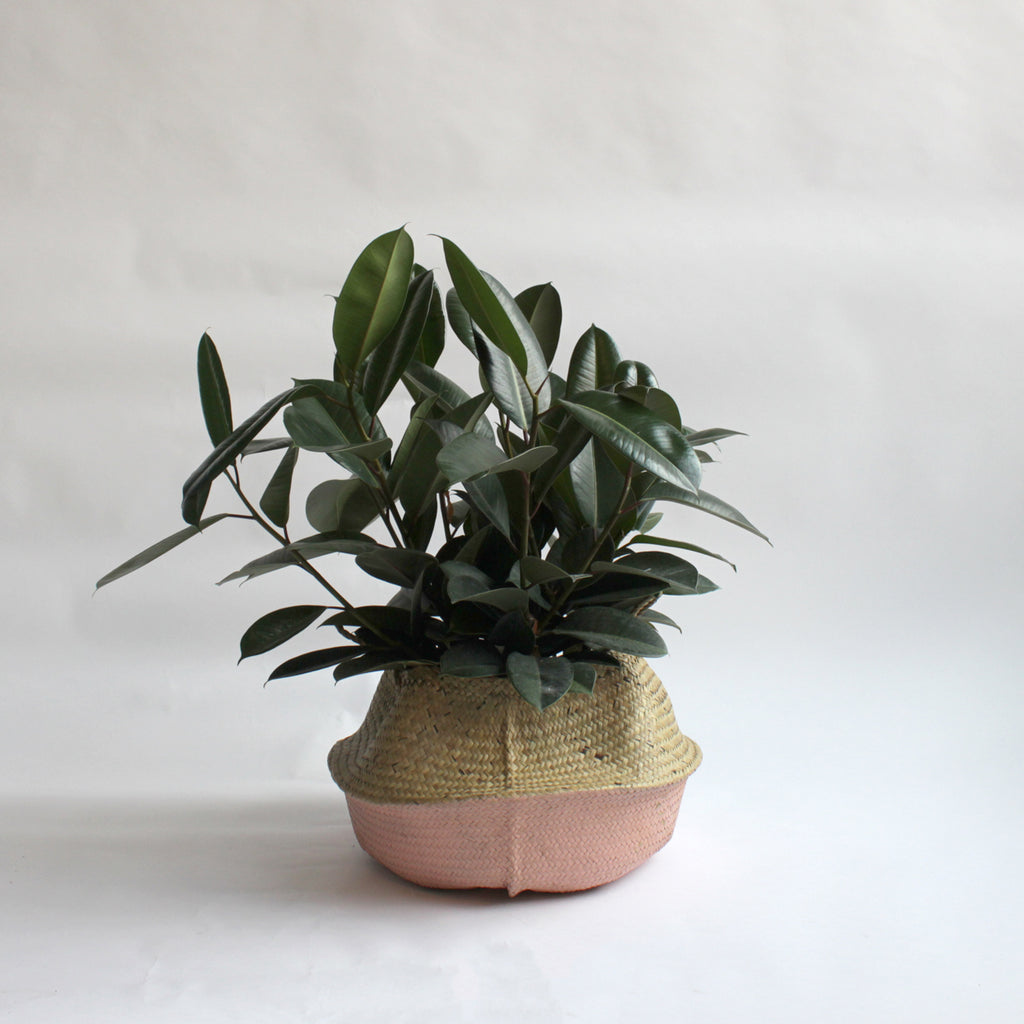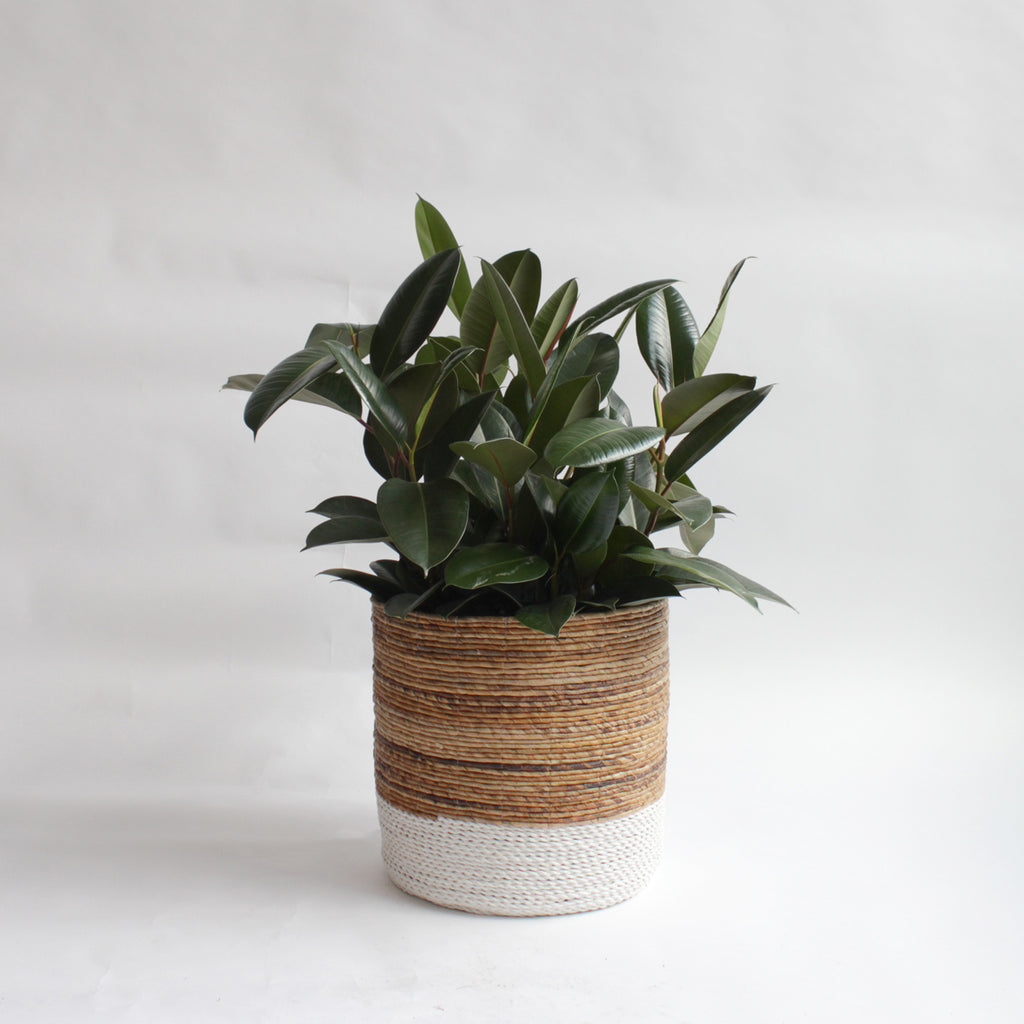 $42.00
$0.00
Ficus - Rubber Tree
Ficus elastica, or rubber tree, derives its name from the latex sap the plant exudes which has been used to produce rubber products.
Choose from our modern mix of decorative containers. Find a style that works for you whether light and delicate or bold and modern.
Find a pot that will work for the plant size you've selected. Tabletop pots are for plants 6" or smaller and Floor pots are for plants 8" or larger.
Most pots do not have drainage, so they can be kept in their grower's pot, or they can be planted using a light soil (like cactus) with a 1" base of pebbles in the bottom of the pot.
Pots for plants in 2", 4" or 6" grower's pots.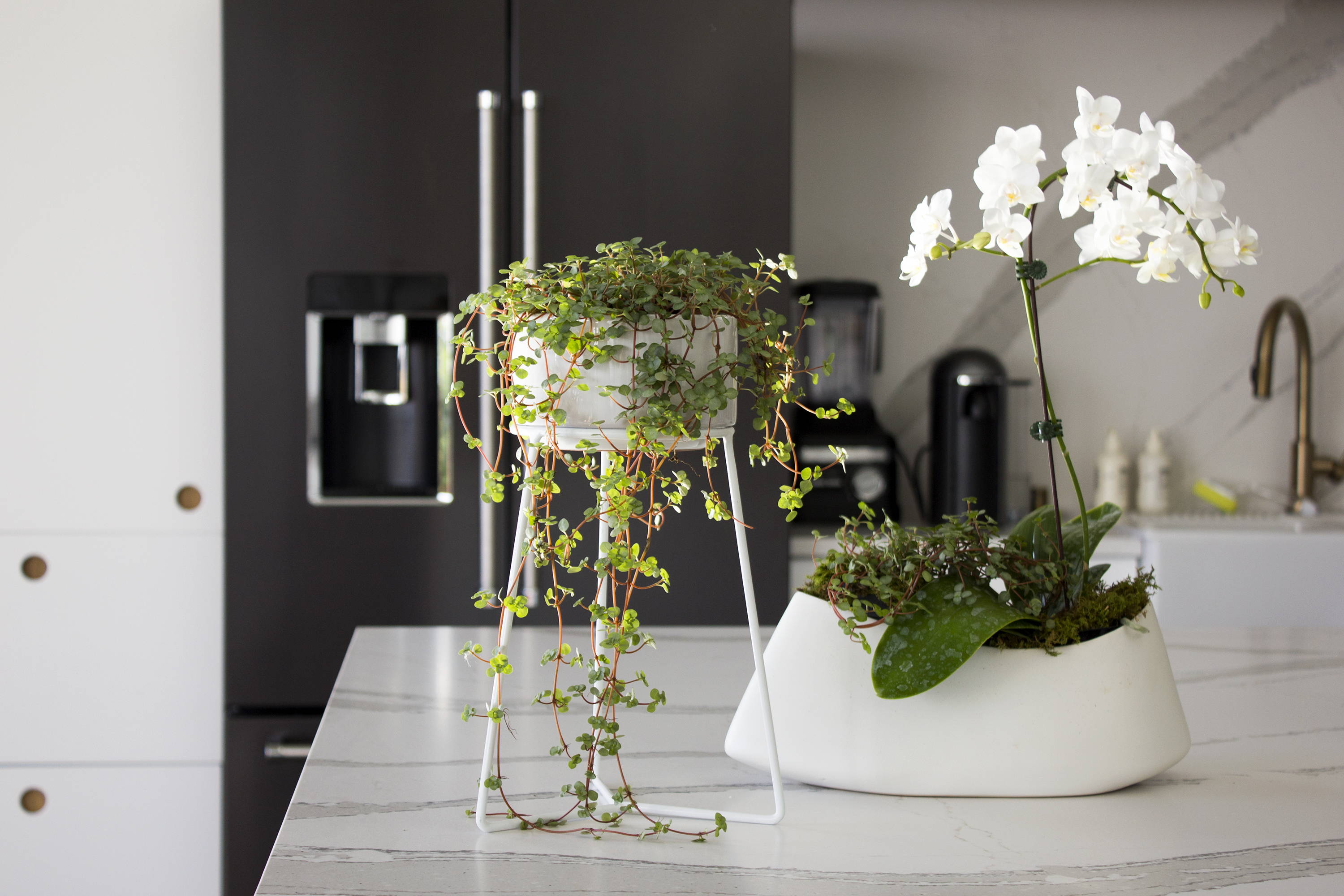 Pots for plants in 8", 10", 12" or 14" grower's pots.