Consistent watering is key for this plant. Lightly water regulary, as overwatering or letting the plant stand in wter will cause leaf drop. Better to water a little more frequently that too much.
A brightly lit location, preferably with morning sun will be ideal for this ficus.
Ficus prefer consistency, so as long as you are watering consistently and not moving it around the house, it will be happy. Leaf drop is common in this variety, but maintaining consistency will reduce leaf drop.
$69.00
$0.00
Ficus - 'Moclame'
Also known as the Laurel Fig, this ficus is similar to the more finicky Ficus Benjamin, the Moclame has thicker, rounded leaves.
Choose from our modern mix of decorative containers. Find a style that works for you whether light and delicate or bold and modern.
Find a pot that will work for the plant size you've selected. Tabletop pots are for plants 6" or smaller and Floor pots are for plants 8" or larger.
Most pots do not have drainage, so they can be kept in their grower's pot, or they can be planted using a light soil (like cactus) with a 1" base of pebbles in the bottom of the pot.
Pots for plants in 2", 4" or 6" grower's pots.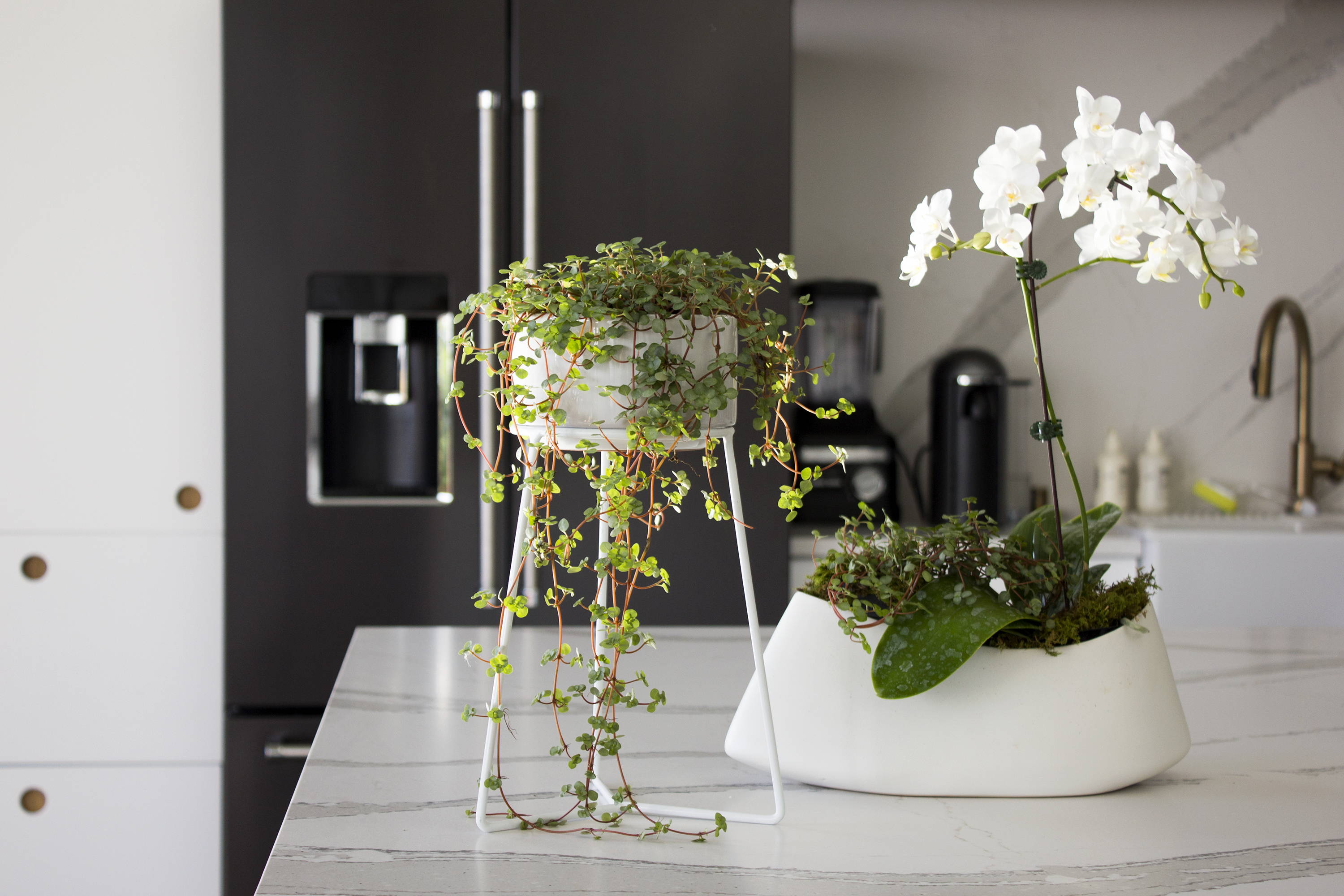 Pots for plants in 8", 10", 12" or 14" grower's pots.