Soil should dry out slightly between waterings.
Full, direct sun is best for the large leaves of the Fiddle. If you are experiencing leaf drop, moving the plant to a sunnier location could solve the problem.
While not impossible to keep alive, the Fiddle Leaf is a bit finicky. Understanding it's natural characteristics will keep both you and the plant happy.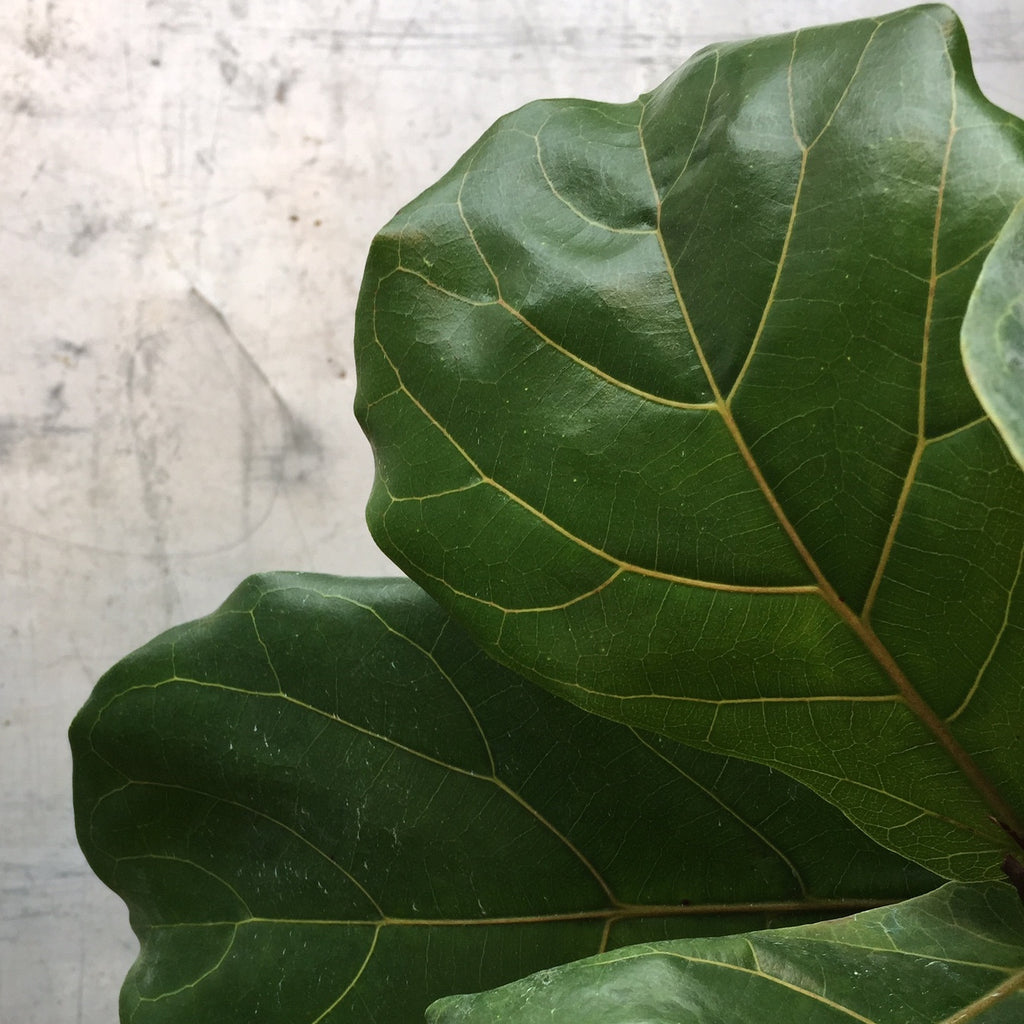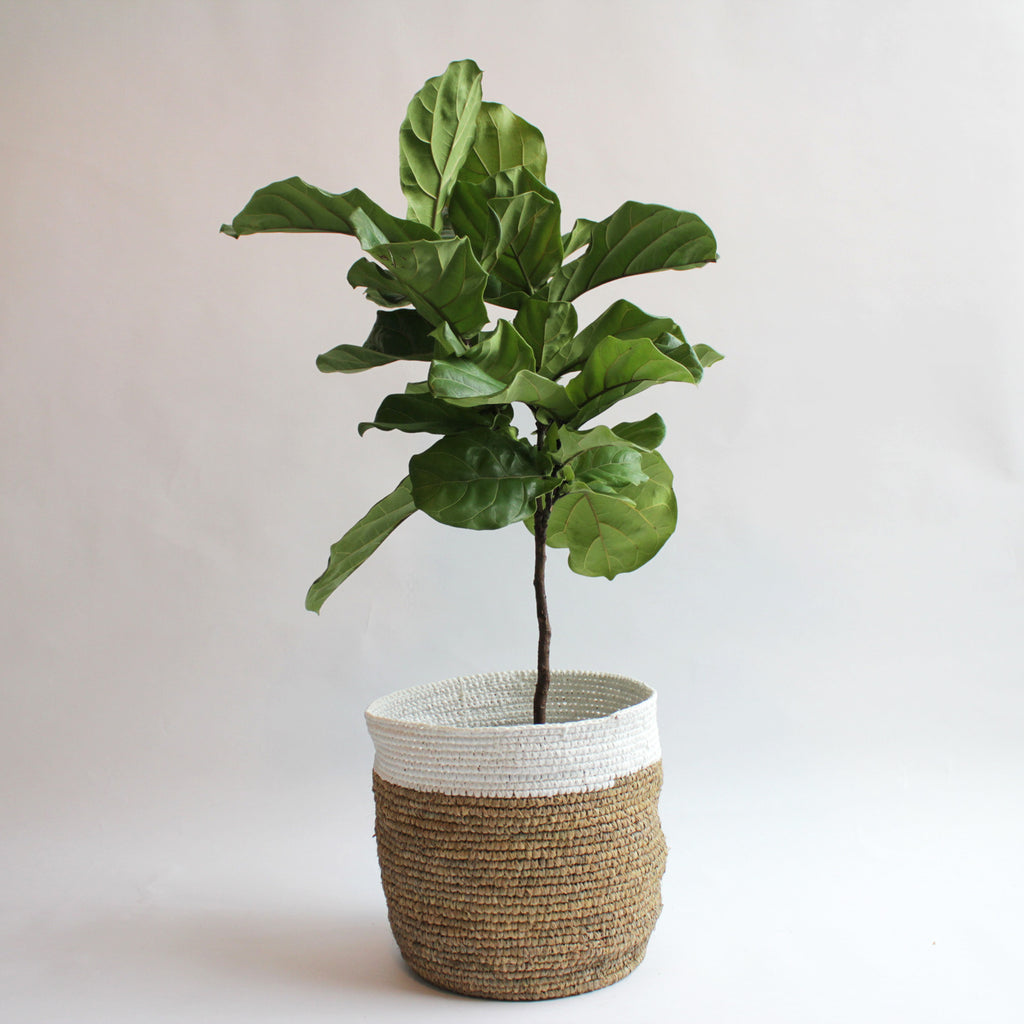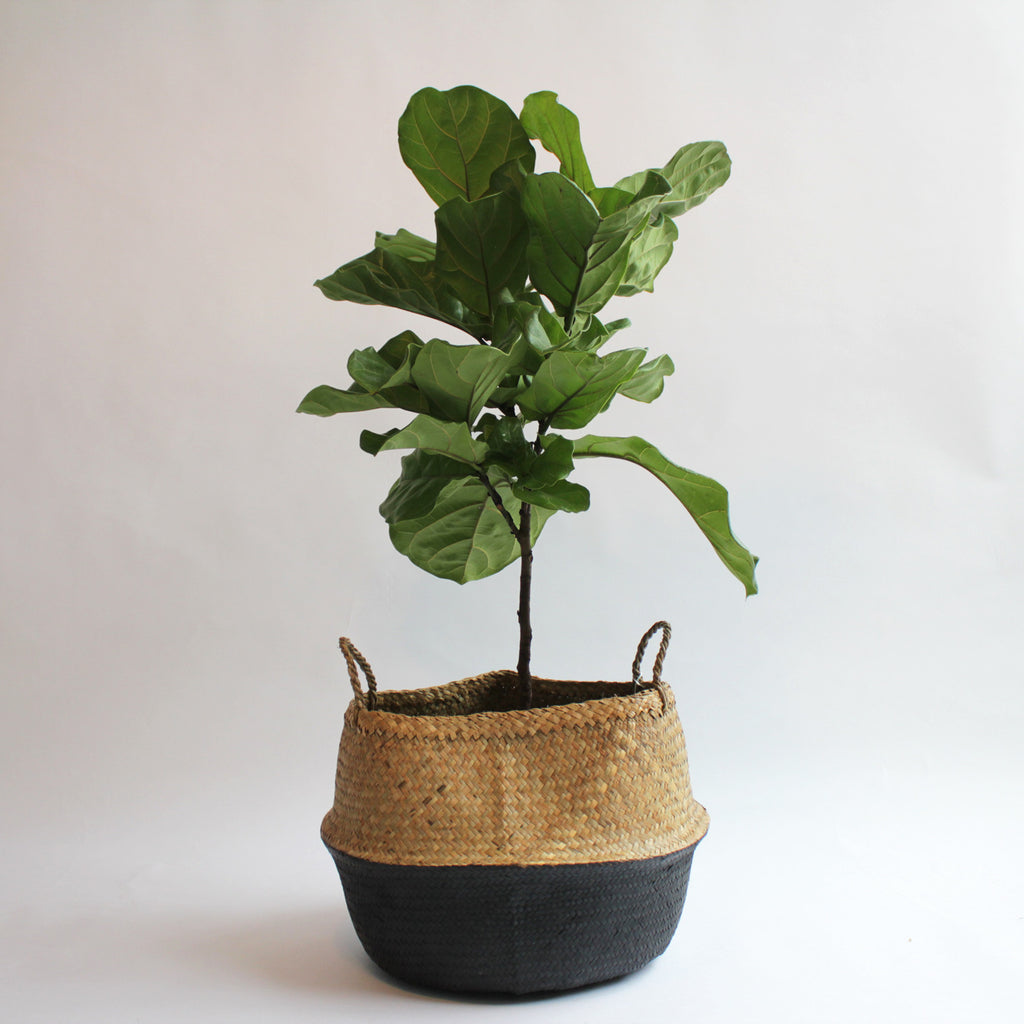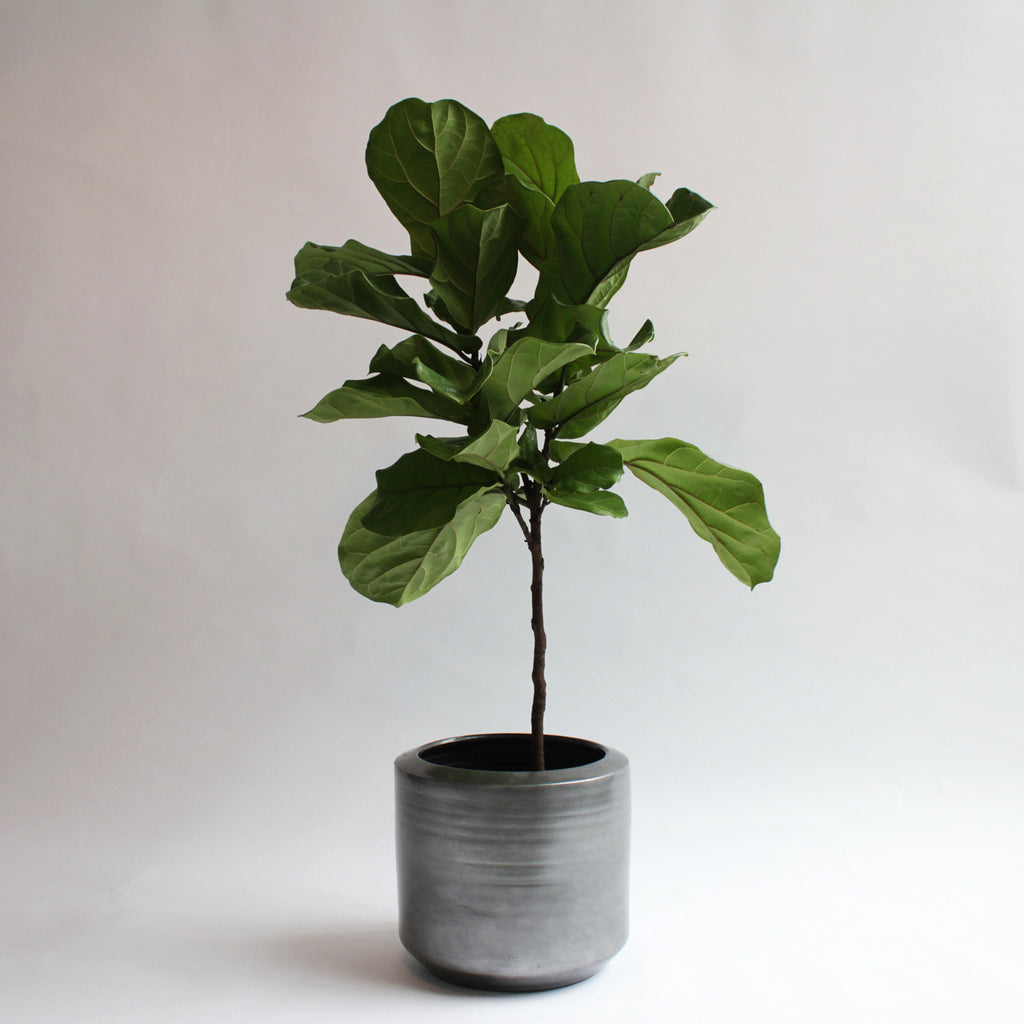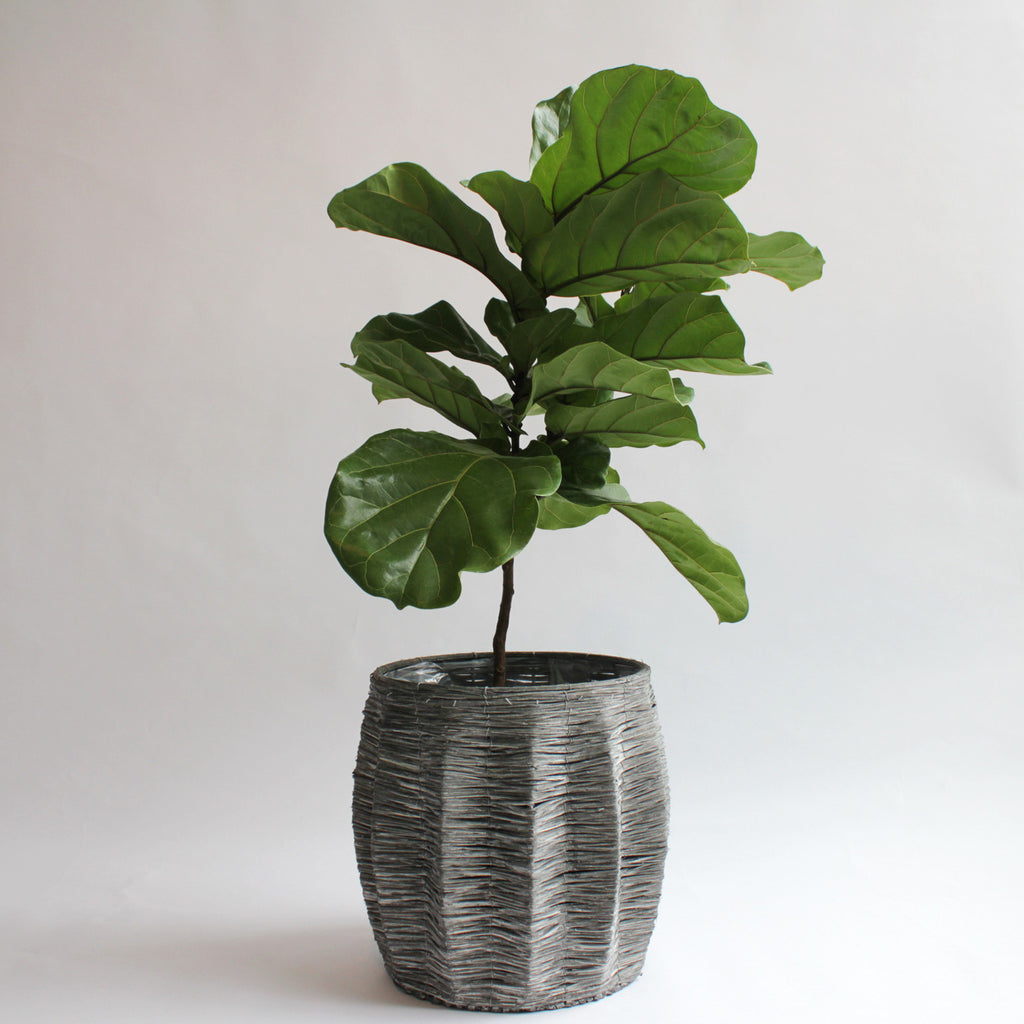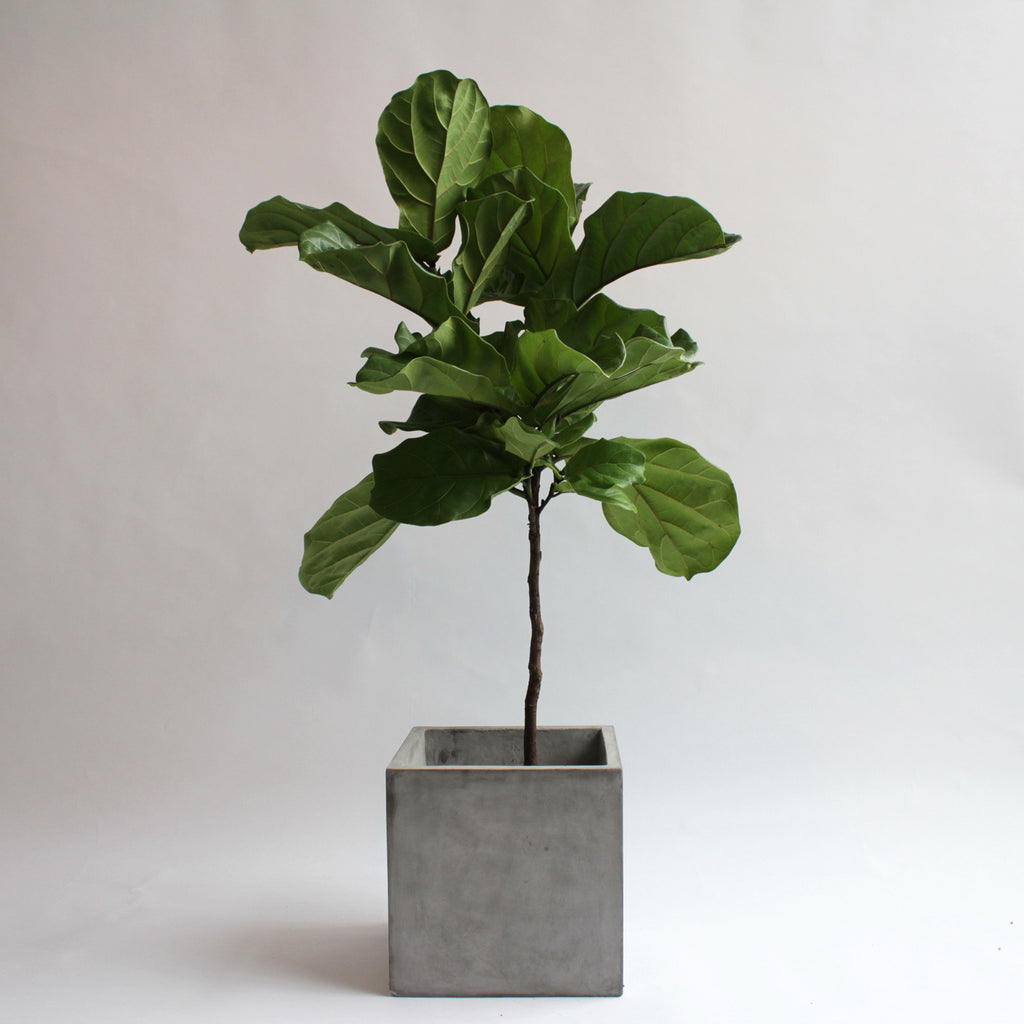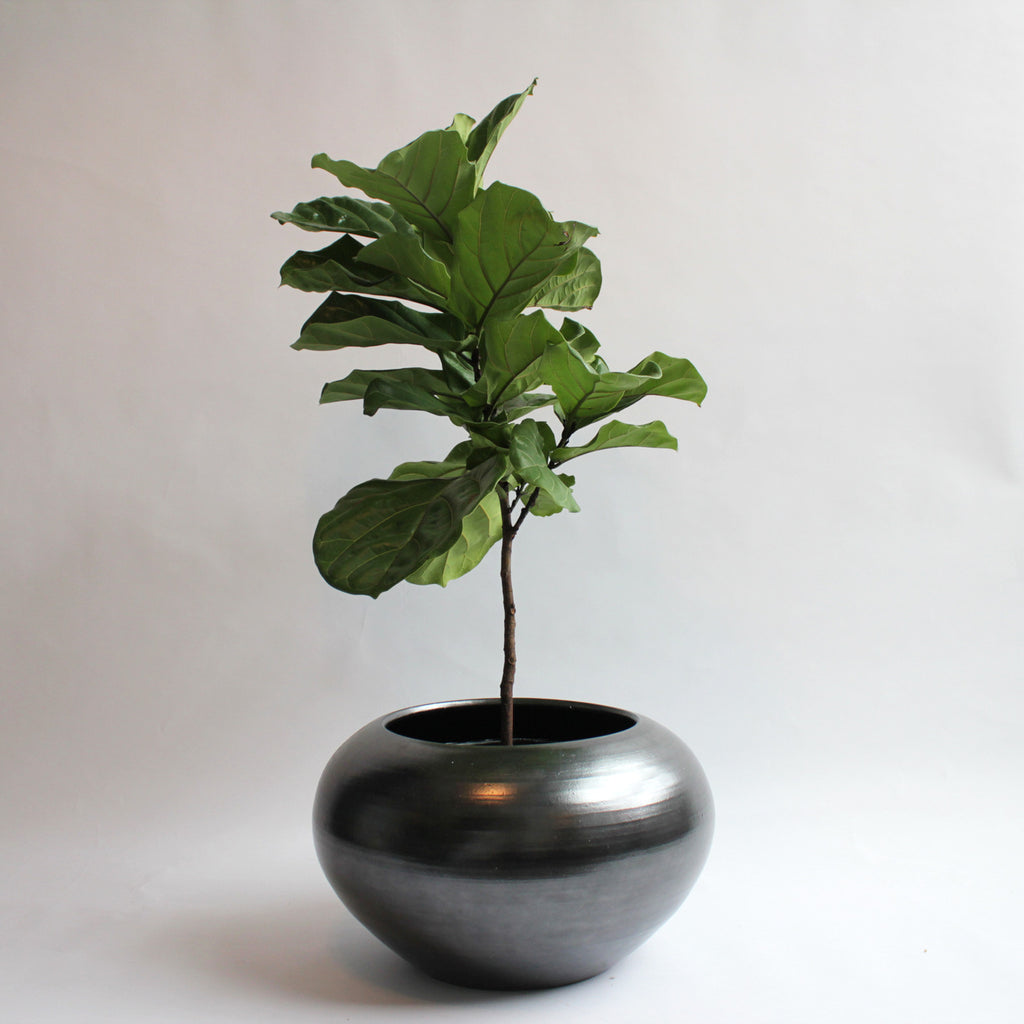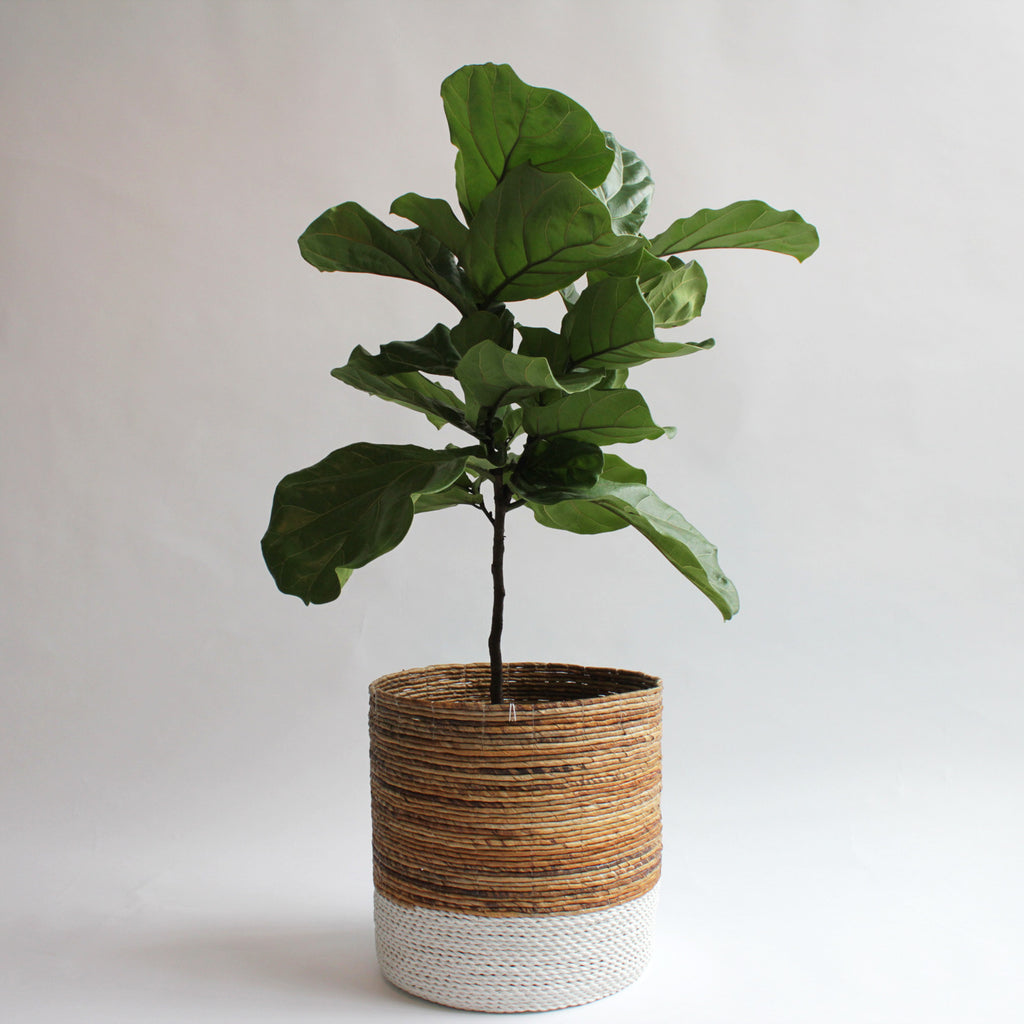 $99.00
$0.00
Ficus Lyrata (Fiddle Leaf Ficus)
Trendy Fiddle Leaf Ficus look great in any room and come in a variety of sizes. They can be somewhat difficult but once they are adjusted to their new home they will be a lasting houseplant.
Choose from our modern mix of decorative containers. Find a style that works for you whether light and delicate or bold and modern.
Find a pot that will work for the plant size you've selected. Tabletop pots are for plants 6" or smaller and Floor pots are for plants 8" or larger.
Most pots do not have drainage, so they can be kept in their grower's pot, or they can be planted using a light soil (like cactus) with a 1" base of pebbles in the bottom of the pot.
Pots for plants in 2", 4" or 6" grower's pots.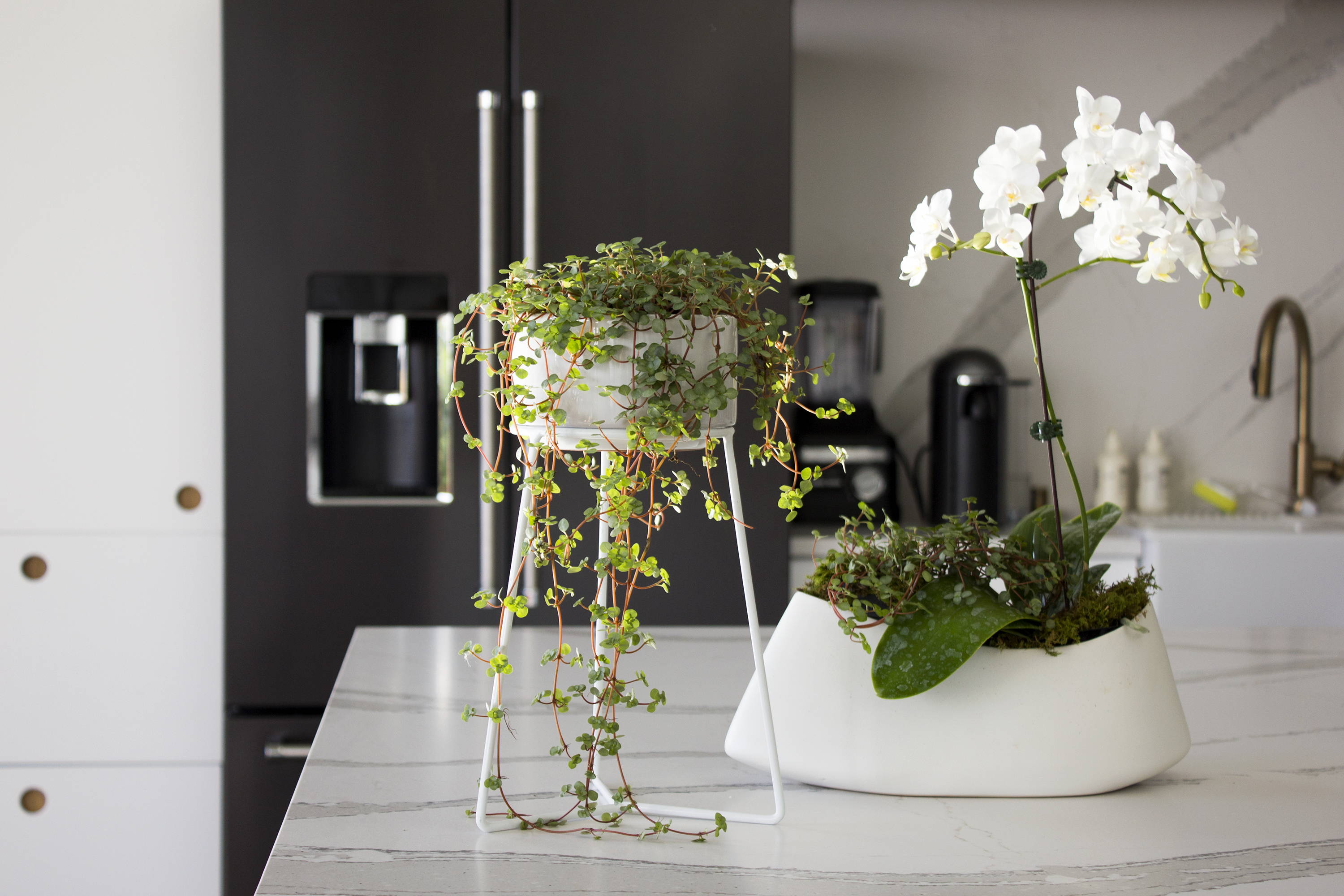 Pots for plants in 8", 10", 12" or 14" grower's pots.