Soil should dry out between waterings.
Dracaena do best in brightly lit rooms.
Dracaena are adaptable plants and are forgiving of a little neglet from time to time. Dracaena sheds its lower leaves as it grows taller, so don't be alarmed of leaf drop now and again.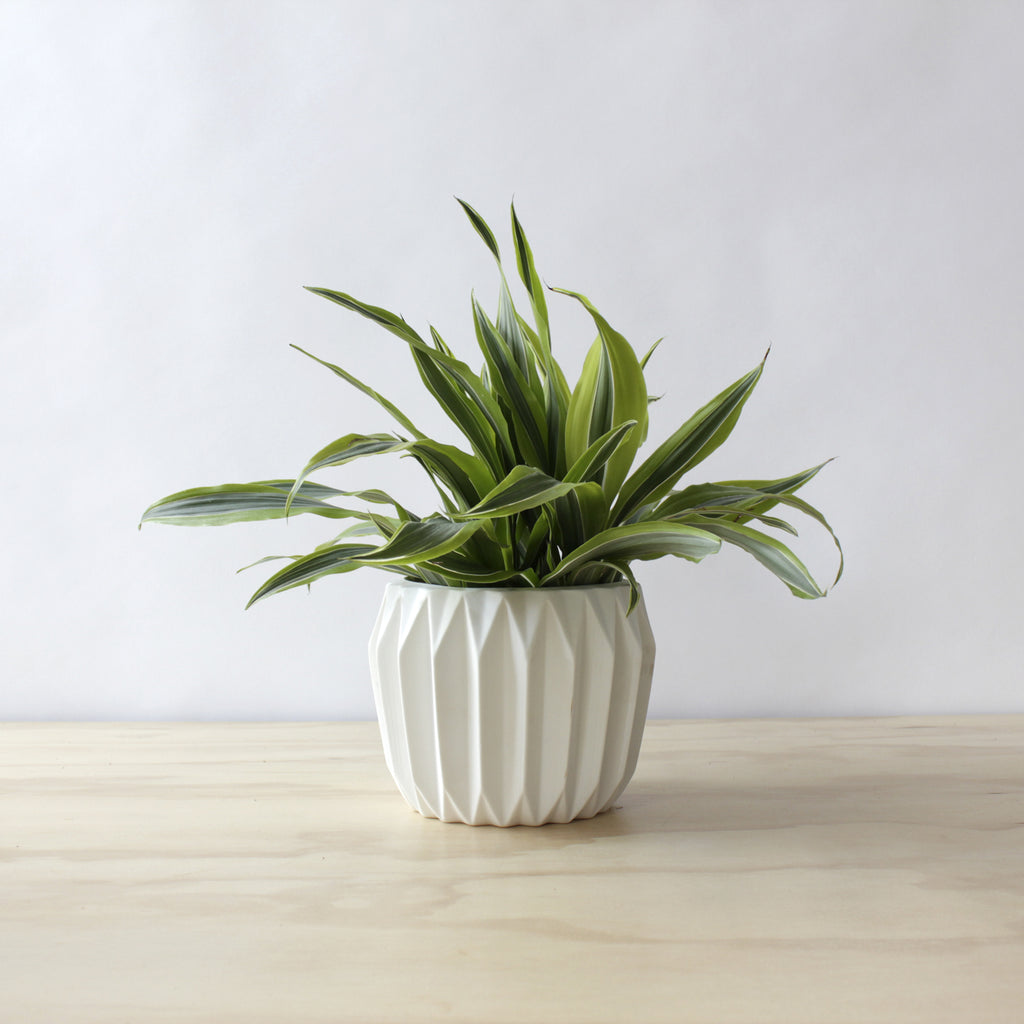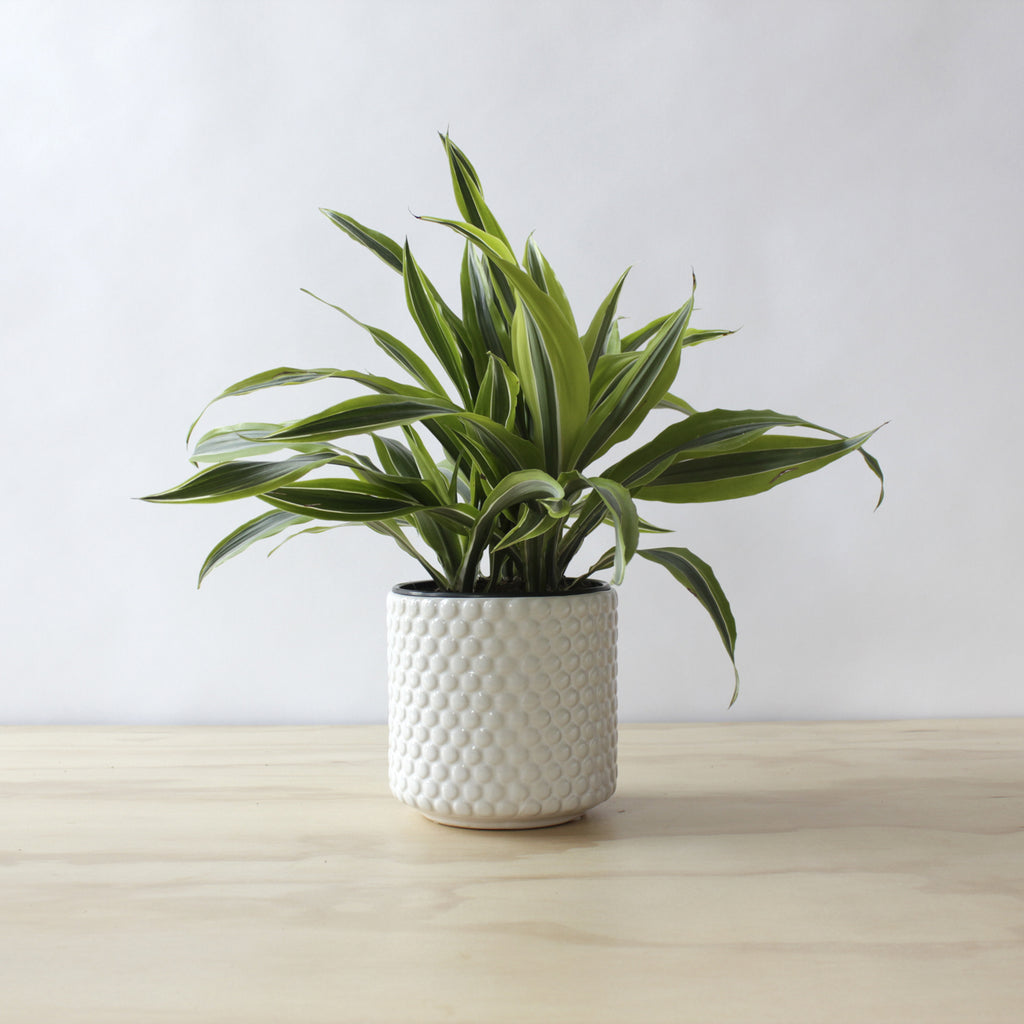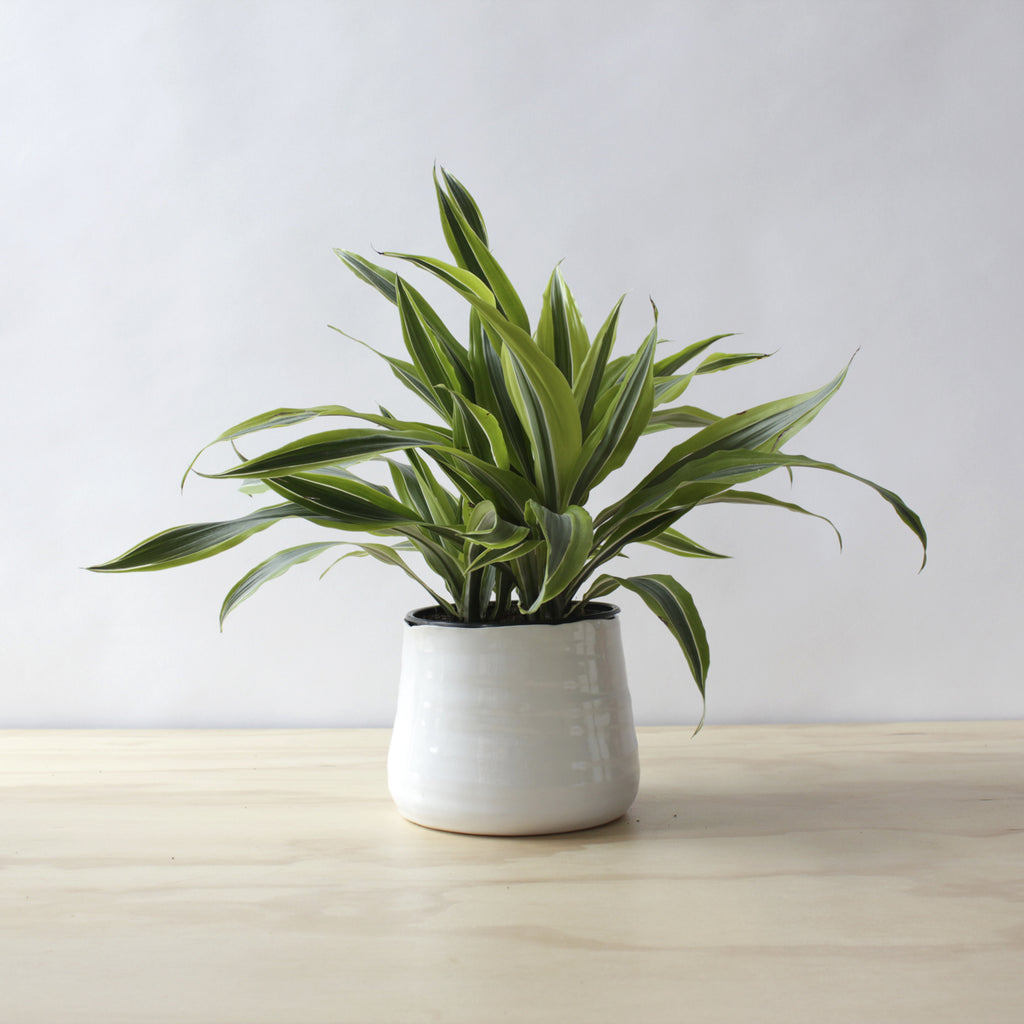 $29.00
$0.00
Dracaena - 'Lemon Lime'
These Dracaena's have attractive two-toned green foliage. Really a quite forgiving plant it likes to dry out between waterings and never likes to sit in water!
Don't forget to add a decorative pot!
The plant comes in a plastic grower's pot, don't forget to add a tabletop pot (for 4"- 6" plants) or floor pot (for 8" plants and up)!  
Choose from our modern mix of decorative containers. Find a style that works for you whether light and delicate or bold and modern.
Find a pot that will work for the plant size you've selected. Tabletop pots are for plants 6" or smaller and Floor pots are for plants 8" or larger.
Most pots do not have drainage, so they can be kept in their grower's pot, or they can be planted using a light soil (like cactus) with a 1" base of pebbles in the bottom of the pot.
Pots for plants in 2", 4" or 6" grower's pots.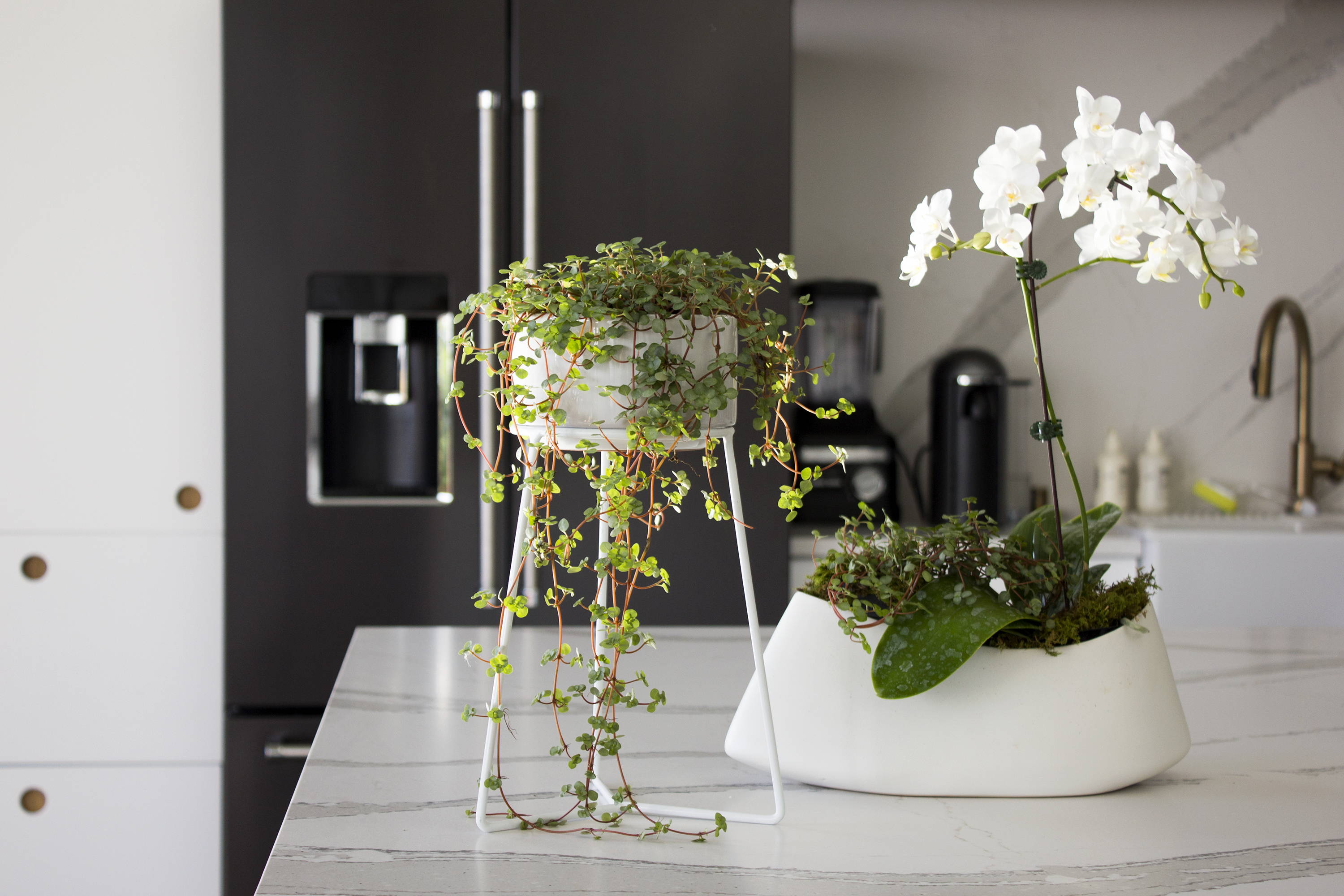 Pots for plants in 8", 10", 12" or 14" grower's pots.