The Audrey Ficus will benefit from letting the soil dry out between waterings. Overwatering can cause leaf drop.
A sunny bright location works best for this ficus. It will tolerate short bursts of direct light, but it will prefer to be away from bright South or West windows.
Audrey is a easier to care for alternative to it's cousin the Fiddle Leaf. It's rather unique for houseplants, so a perfect fit for the trend-setting houseplant lover!
$29.00
$0.00
Ficus - 'Audrey'
Move over, Fiddle Leaf, Audrey is on the scene.  This ficus is a daintier version of the ficus lyrata, (AKA 'fiddle leaf') that has been so popular for the past few years.  This ficus is also easier to care for than it's other relatives.  We love the shape and quirky nature.
Choose from our modern mix of decorative containers. Find a style that works for you whether light and delicate or bold and modern.
Find a pot that will work for the plant size you've selected. Tabletop pots are for plants 6" or smaller and Floor pots are for plants 8" or larger.
Most pots do not have drainage, so they can be kept in their grower's pot, or they can be planted using a light soil (like cactus) with a 1" base of pebbles in the bottom of the pot.
Pots for plants in 2", 4" or 6" grower's pots.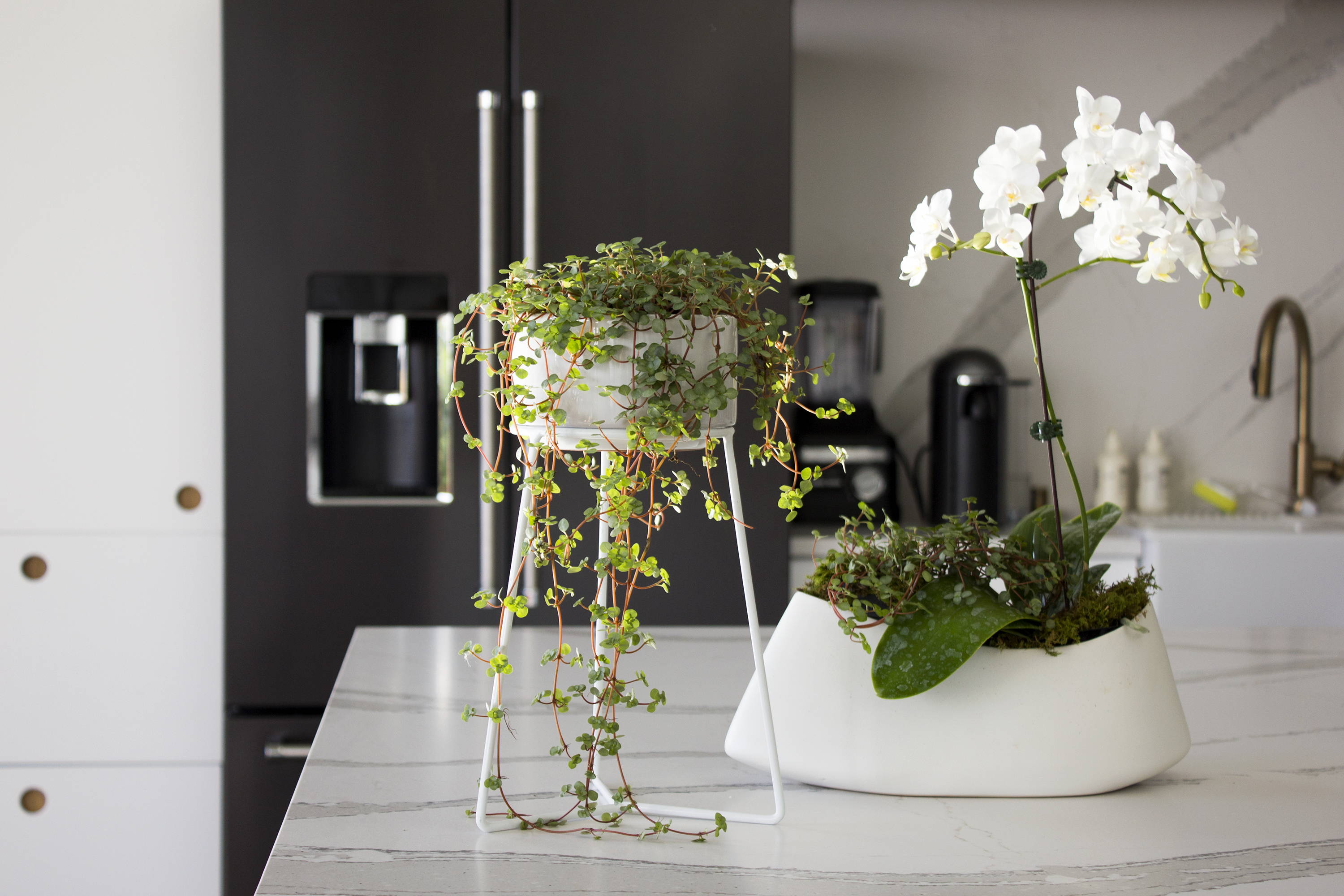 Pots for plants in 8", 10", 12" or 14" grower's pots.