Water once a week. Bird of Paradise love a humid environment, so having a mister nearby would help keep things balmy.
Full, direct sun is best for Bird of Paradise.
The tropical vibes of the Bird of Paradise will make any room feel a little more sunny. They can be placed outside in the summer. In windy conditions or in a busy hallway the leaves can separate and come tattered.
$125.00
$0.00
Natal Mahogany
Choose from our modern mix of decorative containers. Find a style that works for you whether light and delicate or bold and modern.
Find a pot that will work for the plant size you've selected. Tabletop pots are for plants 6" or smaller and Floor pots are for plants 8" or larger.
Most pots do not have drainage, so they can be kept in their grower's pot, or they can be planted using a light soil (like cactus) with a 1" base of pebbles in the bottom of the pot.
Pots for plants in 2", 4" or 6" grower's pots.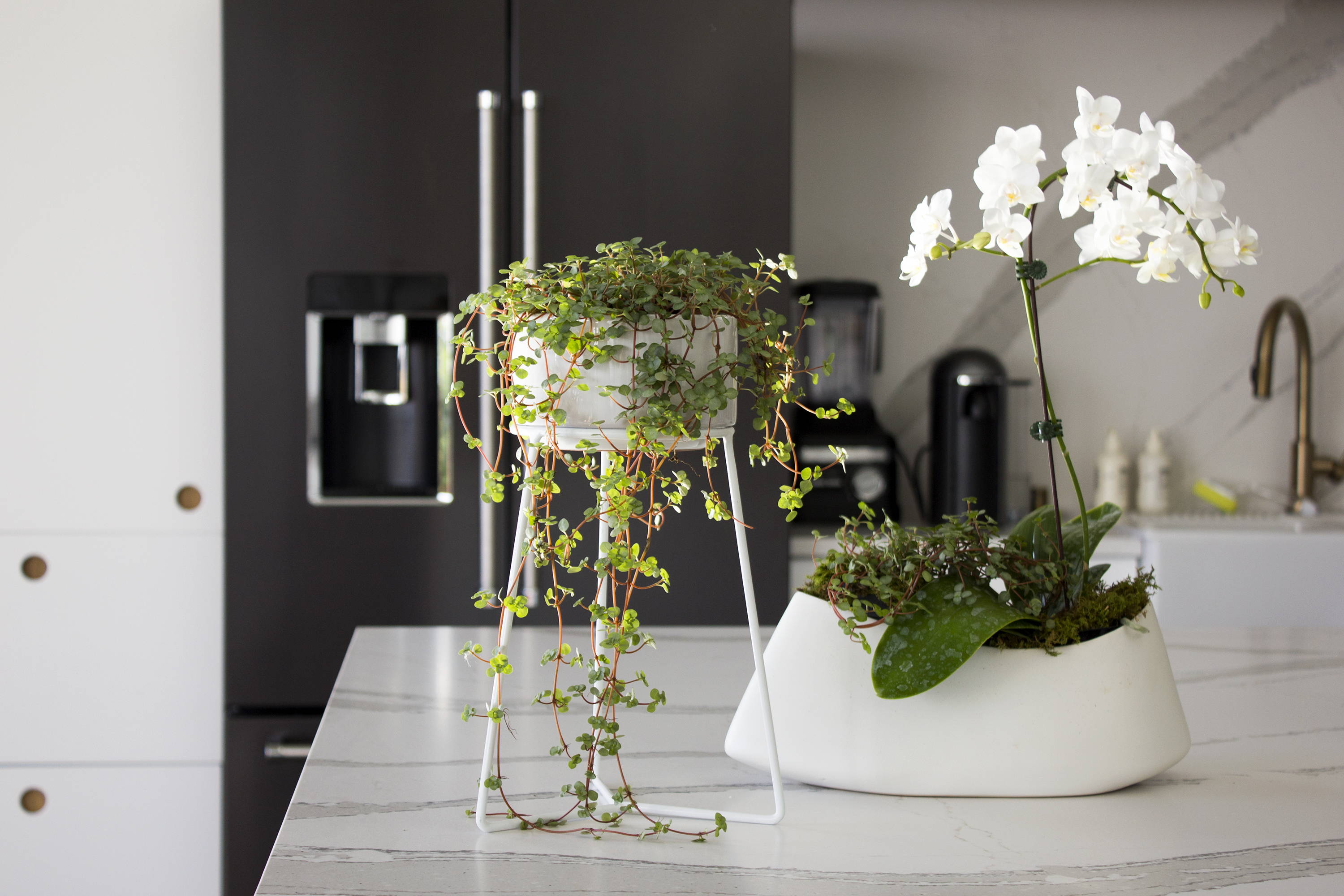 Pots for plants in 8", 10", 12" or 14" grower's pots.