Terrarium Workshop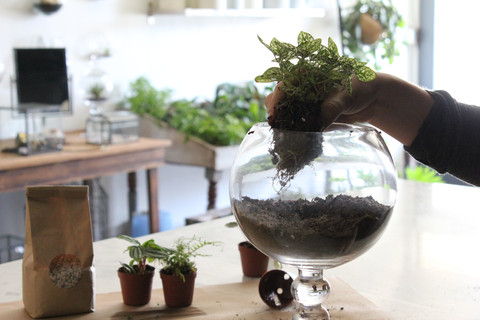 Saturday Terrarium Workshops
Even though the ground is covered in white, you can still bring a little green indoors.
Stop by either of our locations Saturdays* in January and we'll help you create your very own terrarium!  Our terrarium experts will help you choose a vessel, plants, and walk through the steps of building up a little botanical world all your own.
Bring home a little green, and feel good knowing you made it yourself!  
*Of course, we'd be happy to any day! But let's get out and do something in January!