ZZ plant should dry out completely between waterings. They store water in their root structure.
ZZ will do best in bright light, but tolerate lower levels of light well.
One of the easiest care plants, ZZ are nearly impossible to mistreat. Give them infrequent waterings and decent light and they will do well.
$39.00
$0.00
Zamioculcas Zamiifolia (ZZ)
ADD A POT
The plant comes in a plastic grower's pot, don't forget to add a tabletop pot (for 4"- 6" plants) or floor pot (for 8" plants and up)!  
Most plants are available for delivery within 48 hours as we order them just for you.
Choose from our modern mix of decorative containers. Find a style that works for you whether light and delicate or bold and modern.
Find a pot that will work for the plant size you've selected. Tabletop pots are for plants 6" or smaller and Floor pots are for plants 8" or larger.
Most pots do not have drainage, so they can be kept in their grower's pot, or they can be planted using a light soil (like cactus) with a 1" base of pebbles in the bottom of the pot.
Pots for plants in 2", 4" or 6" grower's pots.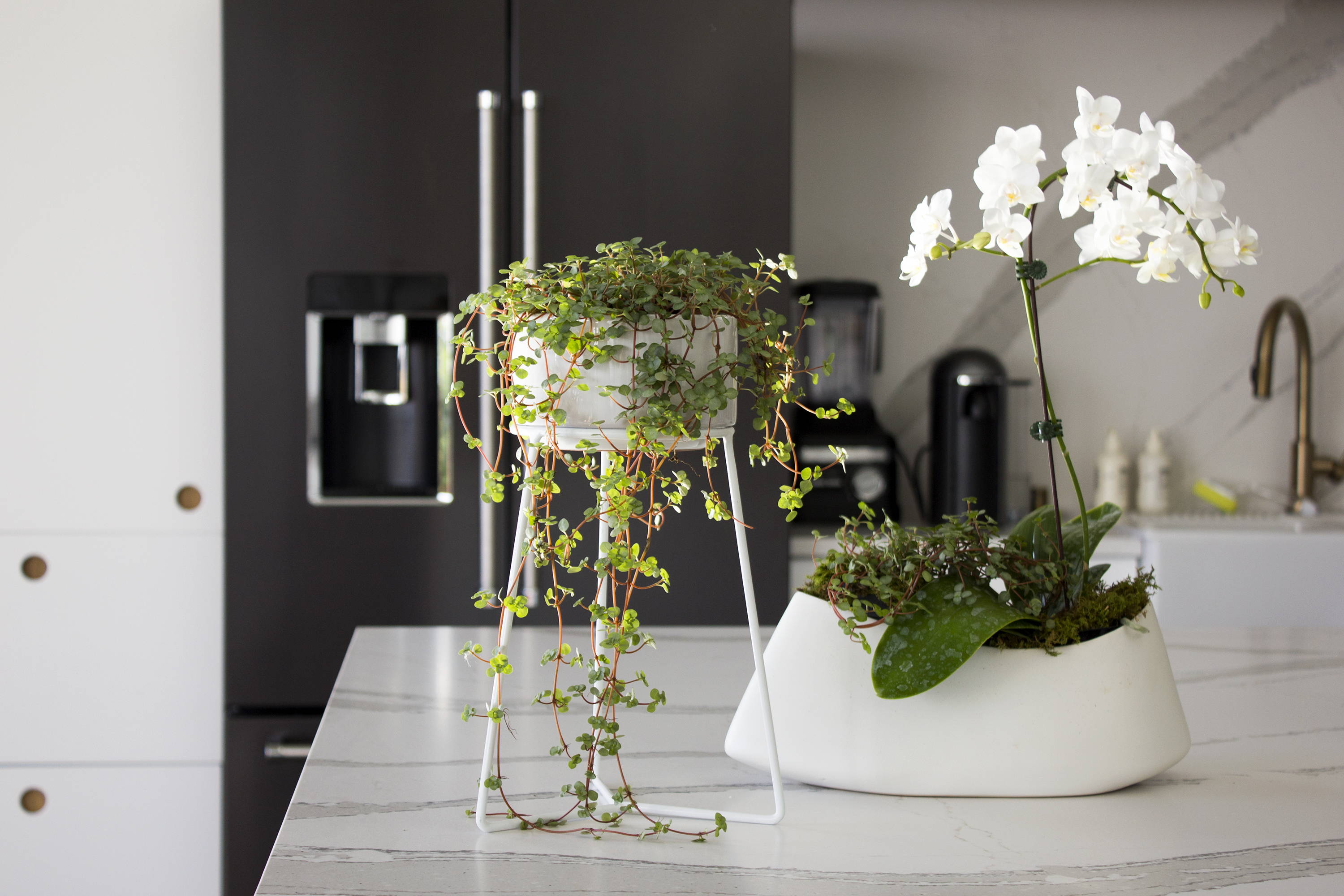 Pots for plants in 8", 10", 12" or 14" grower's pots.