The dainty fronds of the Maidenhair are very susceptible to drying out. This fern will not tolerate dry soil, so it should be kept lightly moist at all times. The fronds can be misted as well.
Maidenhair will do well in very diffused light. Any direct light will be harmful to the plant.
Maidenhair Fern are so delicate, skip one watering and they will be dried up completely. If you place the plant somewhere near a sink in a kitchen or bathroom that you see every day, it should be easier to maintain.
Choose from our modern mix of decorative containers. Find a style that works for you whether light and delicate or bold and modern.
Find a pot that will work for the plant size you've selected. Tabletop pots are for plants 6" or smaller and Floor pots are for plants 8" or larger.
Most pots do not have drainage, so they can be kept in their grower's pot, or they can be planted using a light soil (like cactus) with a 1" base of pebbles in the bottom of the pot.
Pots for plants in 2", 4" or 6" grower's pots.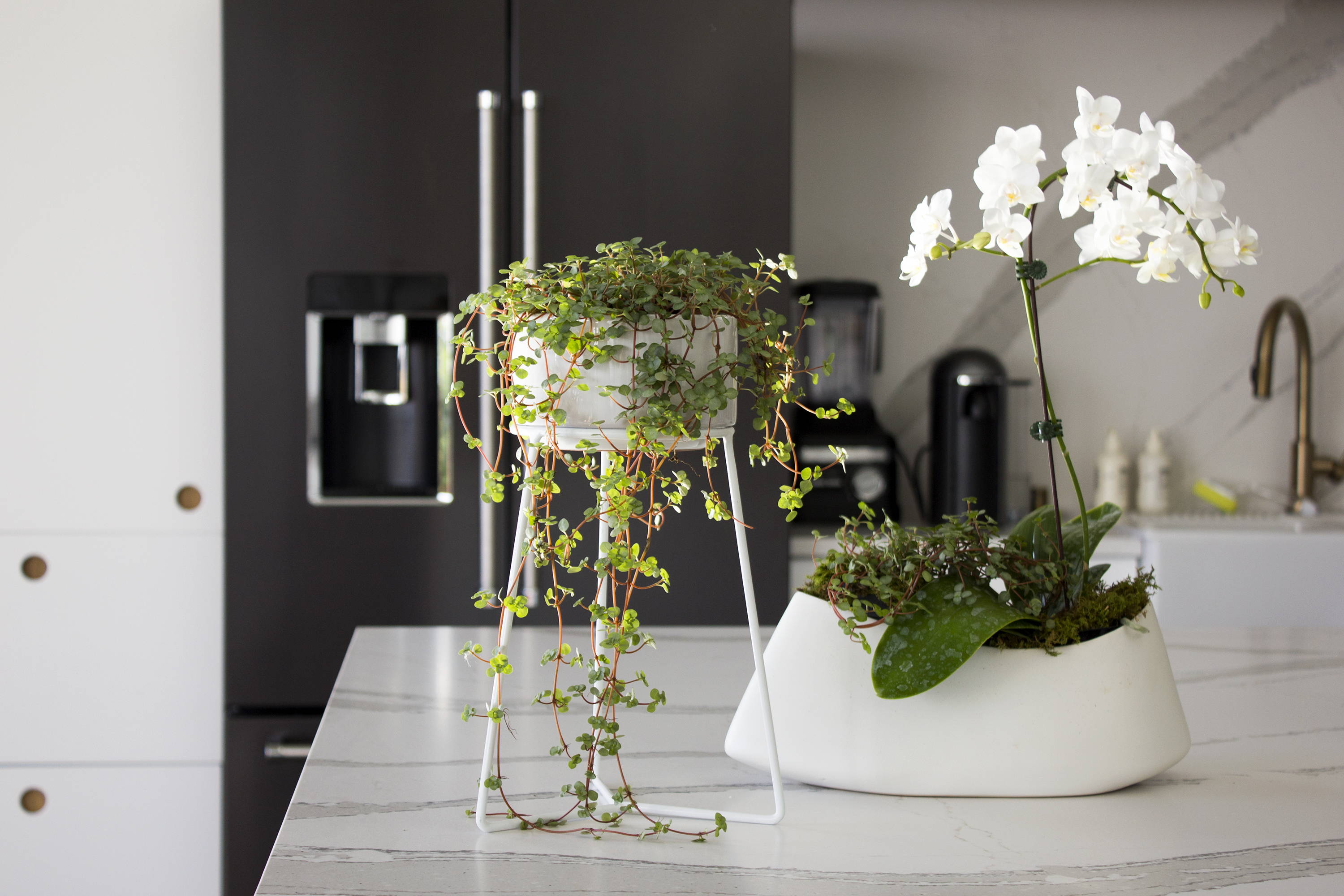 Pots for plants in 8", 10", 12" or 14" grower's pots.