Soil should dry out slightly between waterings. Can tolerate short periods of drought if the grower is frequently away from the home for extended periods of time.
Full, direct sun is best for peperomia, and will promote the fullest and healthiest growth.
Peperomia puteolata is an easy plant to grow due to its tolerance to neglect and low water requirements making it ideal for beginner growers and those who love succulents but tend to be unlucky in the succulent growing department.
Choose from our modern mix of decorative containers. Find a style that works for you whether light and delicate or bold and modern.
Find a pot that will work for the plant size you've selected. Tabletop pots are for plants 6" or smaller and Floor pots are for plants 8" or larger.
Most pots do not have drainage, so they can be kept in their grower's pot, or they can be planted using a light soil (like cactus) with a 1" base of pebbles in the bottom of the pot.
Pots for plants in 2", 4" or 6" grower's pots.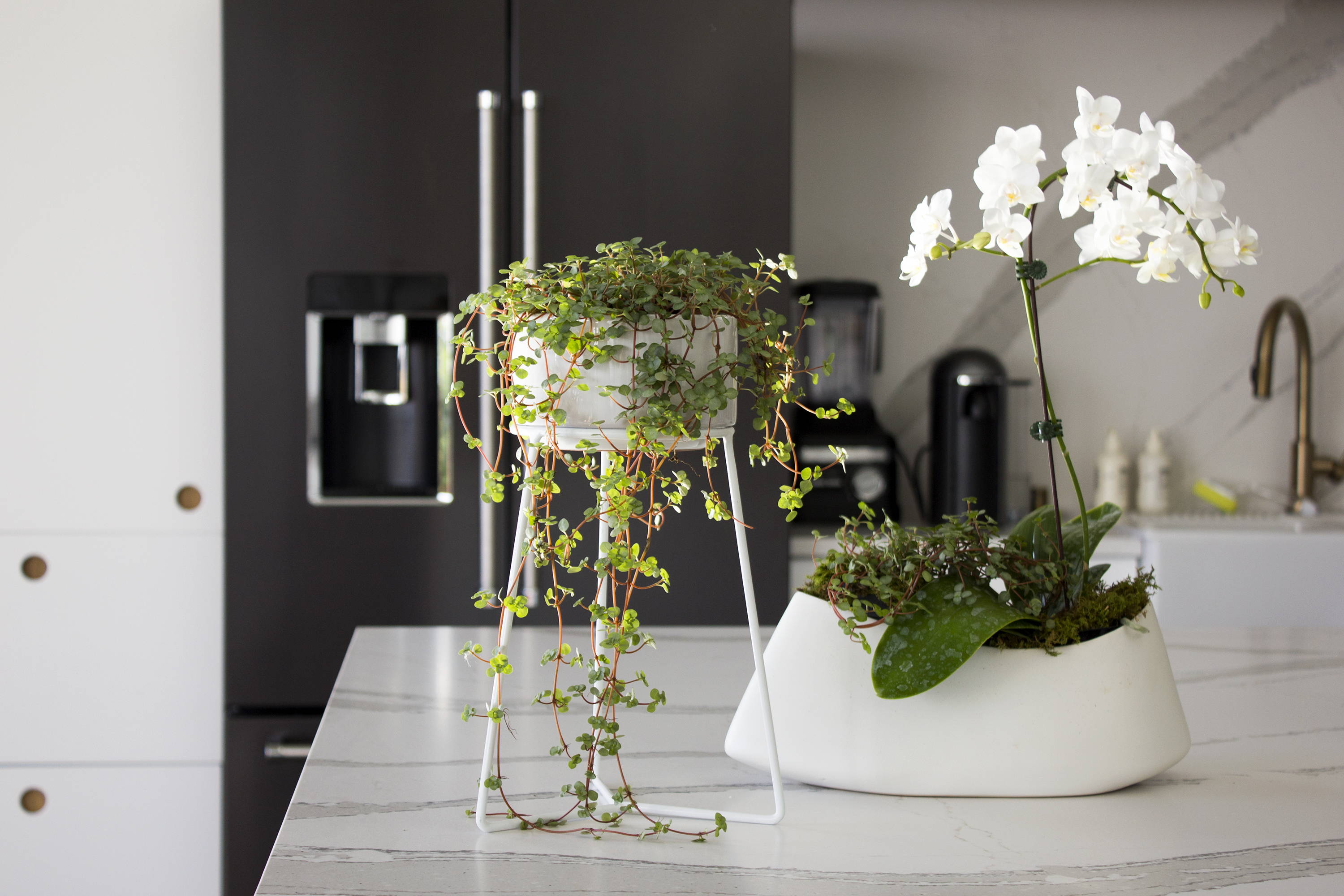 Pots for plants in 8", 10", 12" or 14" grower's pots.