Soil should dry out slightly between waterings. Can be treated as a succulent - err on the side of less water than too much water.
Full, direct sun is best for the goldfish plant, as it is similar to succulents in care requirements. If not provided with enough sunlight, the stems will elongate and become distorted and the plant will not flower.
While easy to care for if given enough sunlight, the plant can be tricky to coax into giving blooms. With a little patience and lots of sunlight, this plant will reward you with some awesome flowers that truly live up to their name!
Choose from our modern mix of decorative containers. Find a style that works for you whether light and delicate or bold and modern.
Find a pot that will work for the plant size you've selected. Tabletop pots are for plants 6" or smaller and Floor pots are for plants 8" or larger.
Most pots do not have drainage, so they can be kept in their grower's pot, or they can be planted using a light soil (like cactus) with a 1" base of pebbles in the bottom of the pot.
Pots for plants in 2", 4" or 6" grower's pots.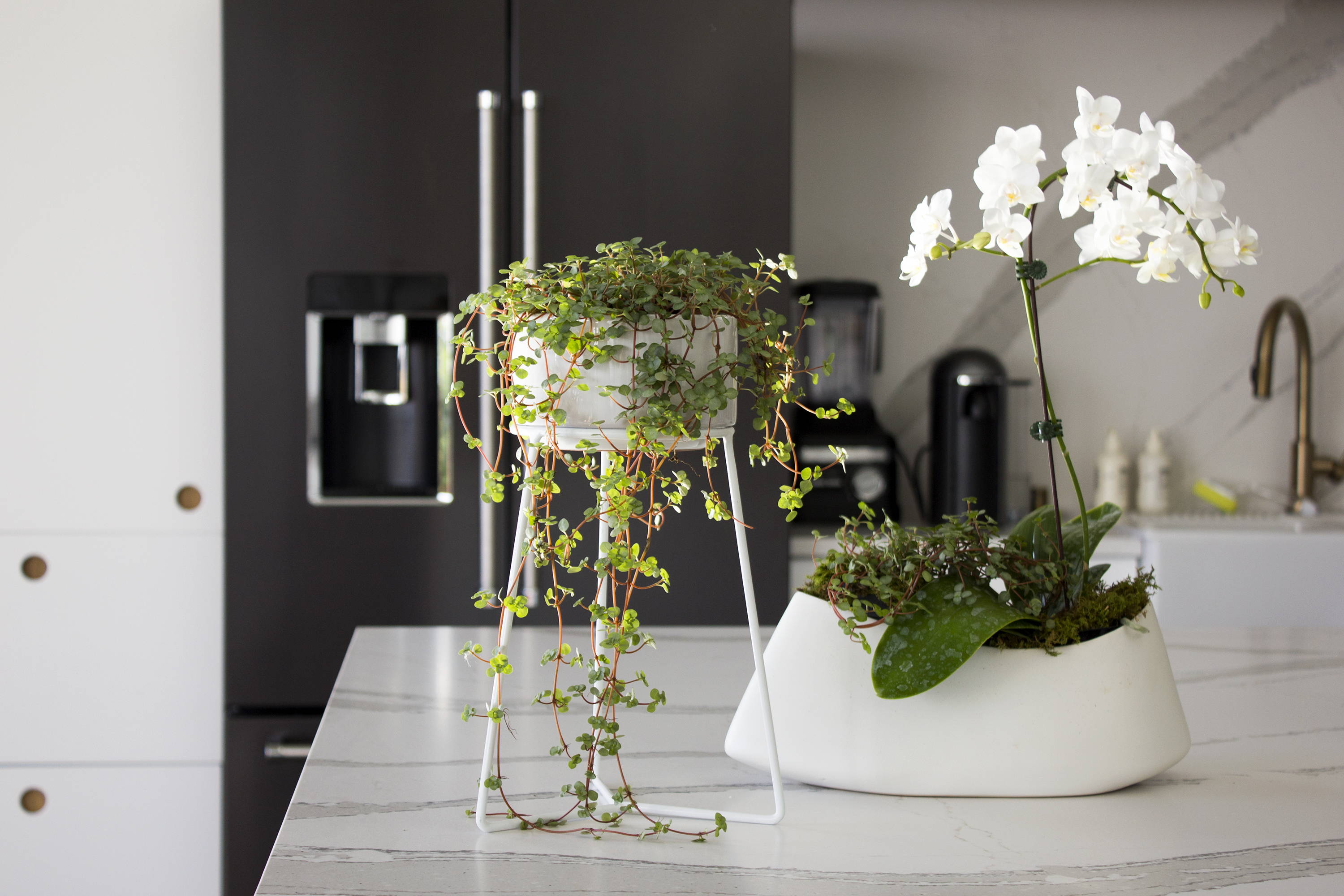 Pots for plants in 8", 10", 12" or 14" grower's pots.