Soil should dry out slightly between waterings. Will tolerate brief periods of drought making this plant a candidate for those on the road or for those vacationing jet setters.
Place in a brightly lit area, taking care to avoid any direct sun rays which may scorch the fragile leaves.
Trim any yellowing or brown foliage. Take care to place in a low-traffic area as the leaves are fragile and tend to bend and break easily.
Choose from our modern mix of decorative containers. Find a style that works for you whether light and delicate or bold and modern.
Find a pot that will work for the plant size you've selected. Tabletop pots are for plants 6" or smaller and Floor pots are for plants 8" or larger.
Most pots do not have drainage, so they can be kept in their grower's pot, or they can be planted using a light soil (like cactus) with a 1" base of pebbles in the bottom of the pot.
Pots for plants in 2", 4" or 6" grower's pots.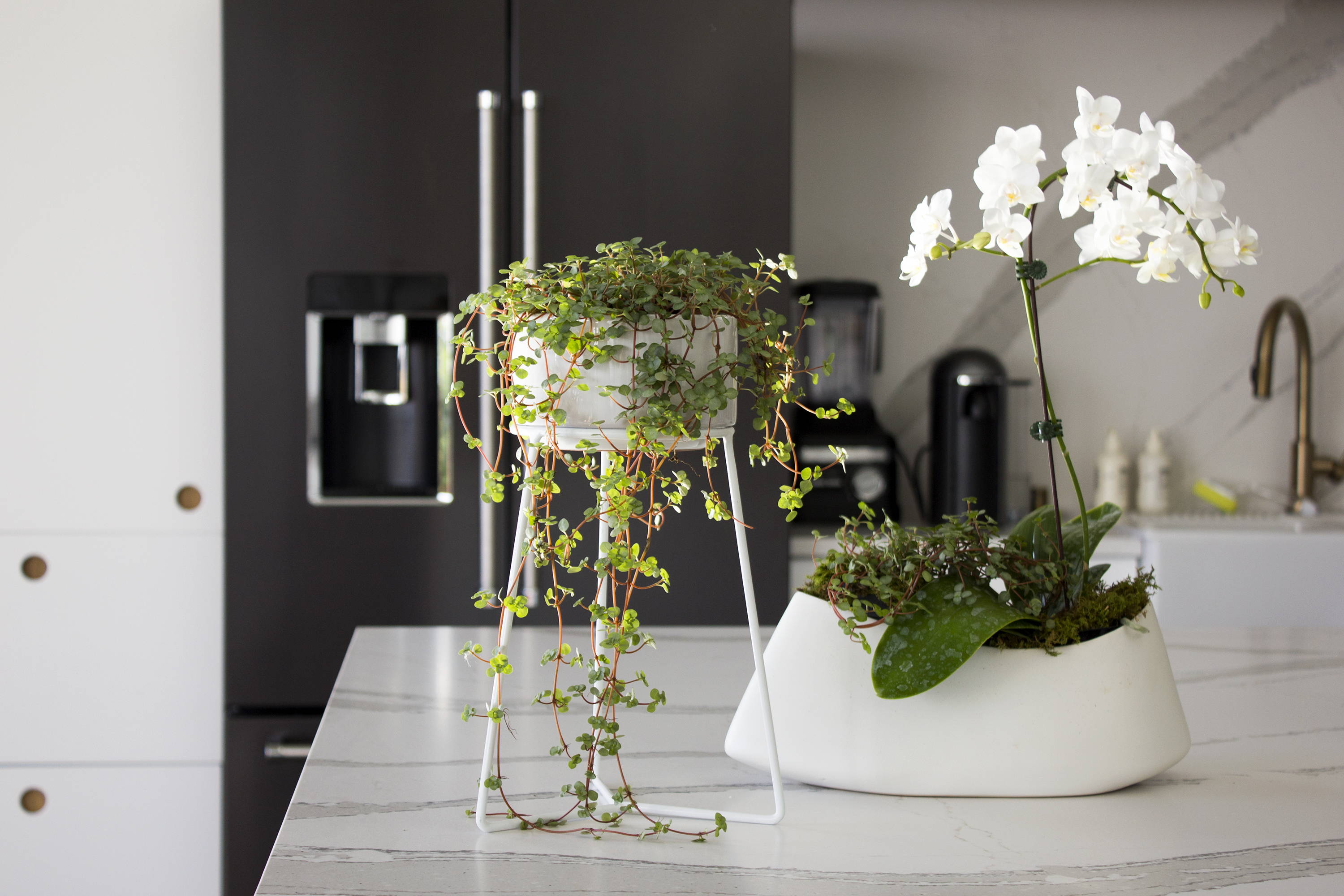 Pots for plants in 8", 10", 12" or 14" grower's pots.