Asparagus fern will drop needles if it is allowed to dry out. Keep evenly moist.
Asparagus fern benefits from bright, diffused light.
This is an easy-care houseplant. Stems can yellow and drop needles if allowed to dry out. Trim back any yellowing stems.
Choose from our modern mix of decorative containers. Find a style that works for you whether light and delicate or bold and modern.
Find a pot that will work for the plant size you've selected. Tabletop pots are for plants 6" or smaller and Floor pots are for plants 8" or larger.
Most pots do not have drainage, so they can be kept in their grower's pot, or they can be planted using a light soil (like cactus) with a 1" base of pebbles in the bottom of the pot.
Pots for plants in 2", 4" or 6" grower's pots.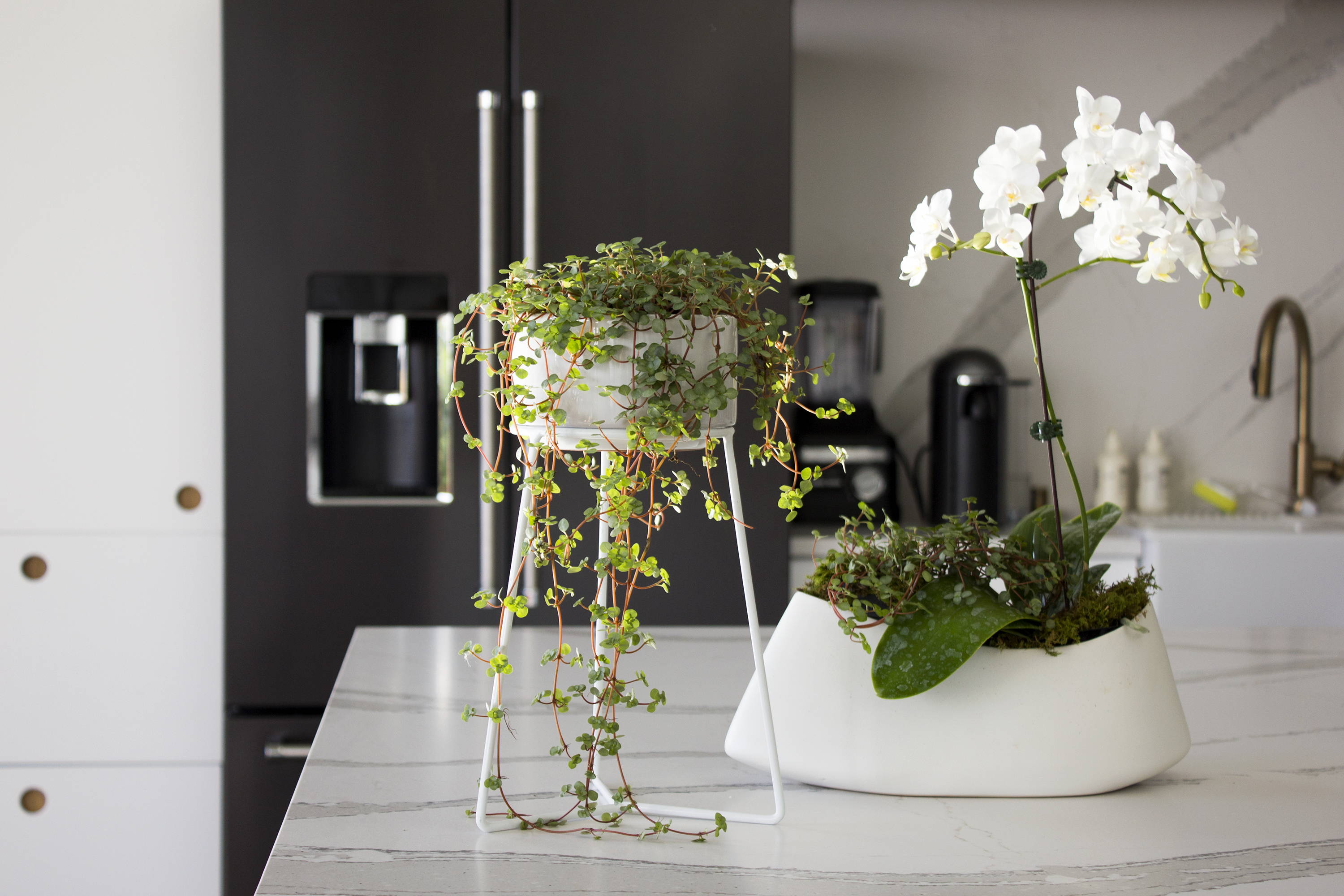 Pots for plants in 8", 10", 12" or 14" grower's pots.