Every other week to once a month. Cacti generally do not need a lot of water. Err on the side of dry rather than moist/damp.
Direct, full sun. Anything less than full sun and cacti will begin to etiolate - or stretch - for the light, drastically distorting their natural growth.
Provided with bright light and minimal water, these plants will be virtually care free.
Choose from our modern mix of decorative containers. Find a style that works for you whether light and delicate or bold and modern.
Find a pot that will work for the plant size you've selected. Tabletop pots are for plants 6" or smaller and Floor pots are for plants 8" or larger.
Most pots do not have drainage, so they can be kept in their grower's pot, or they can be planted using a light soil (like cactus) with a 1" base of pebbles in the bottom of the pot.
Pots for plants in 2", 4" or 6" grower's pots.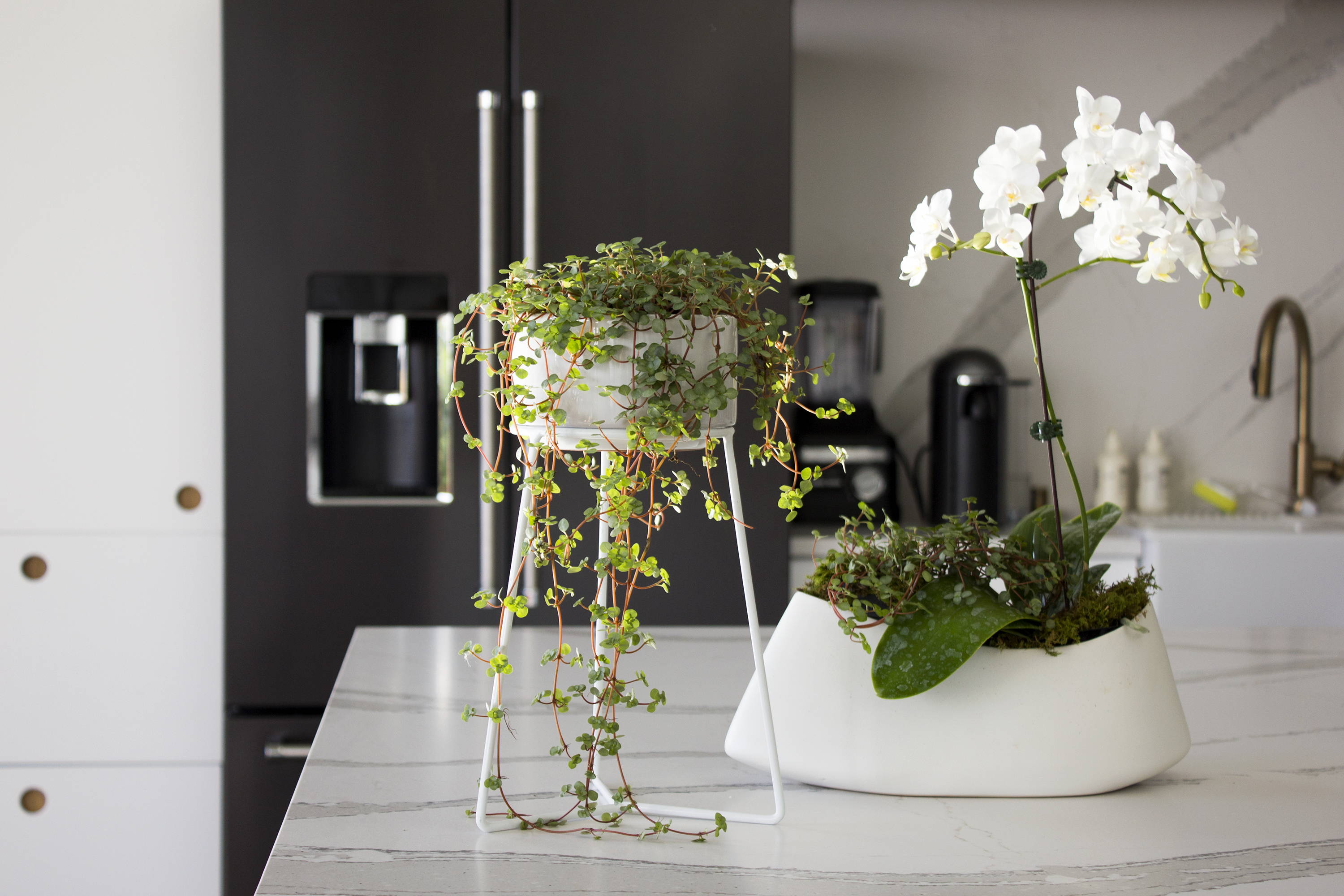 Pots for plants in 8", 10", 12" or 14" grower's pots.