Soil should dry out slightly between waterings. Can tolerate breif periods of drought.
Aglaonema are great choices for growers with light ranging from very bright to low. Will tolerate low light levels, making this plant suitable for an office setting.
Aglaonema tolerate a wide variety of growing conditions, making them easy for beginner and inexperienced plant growers.
$29.00
$0.00
Aglaonema - Bay
Commonly known as 'Chinese evergreen,' the Bay variety has broad leaves with beautiful mint green variegation.
Choose from our modern mix of decorative containers. Find a style that works for you whether light and delicate or bold and modern.
Find a pot that will work for the plant size you've selected. Tabletop pots are for plants 6" or smaller and Floor pots are for plants 8" or larger.
Most pots do not have drainage, so they can be kept in their grower's pot, or they can be planted using a light soil (like cactus) with a 1" base of pebbles in the bottom of the pot.
Pots for plants in 2", 4" or 6" grower's pots.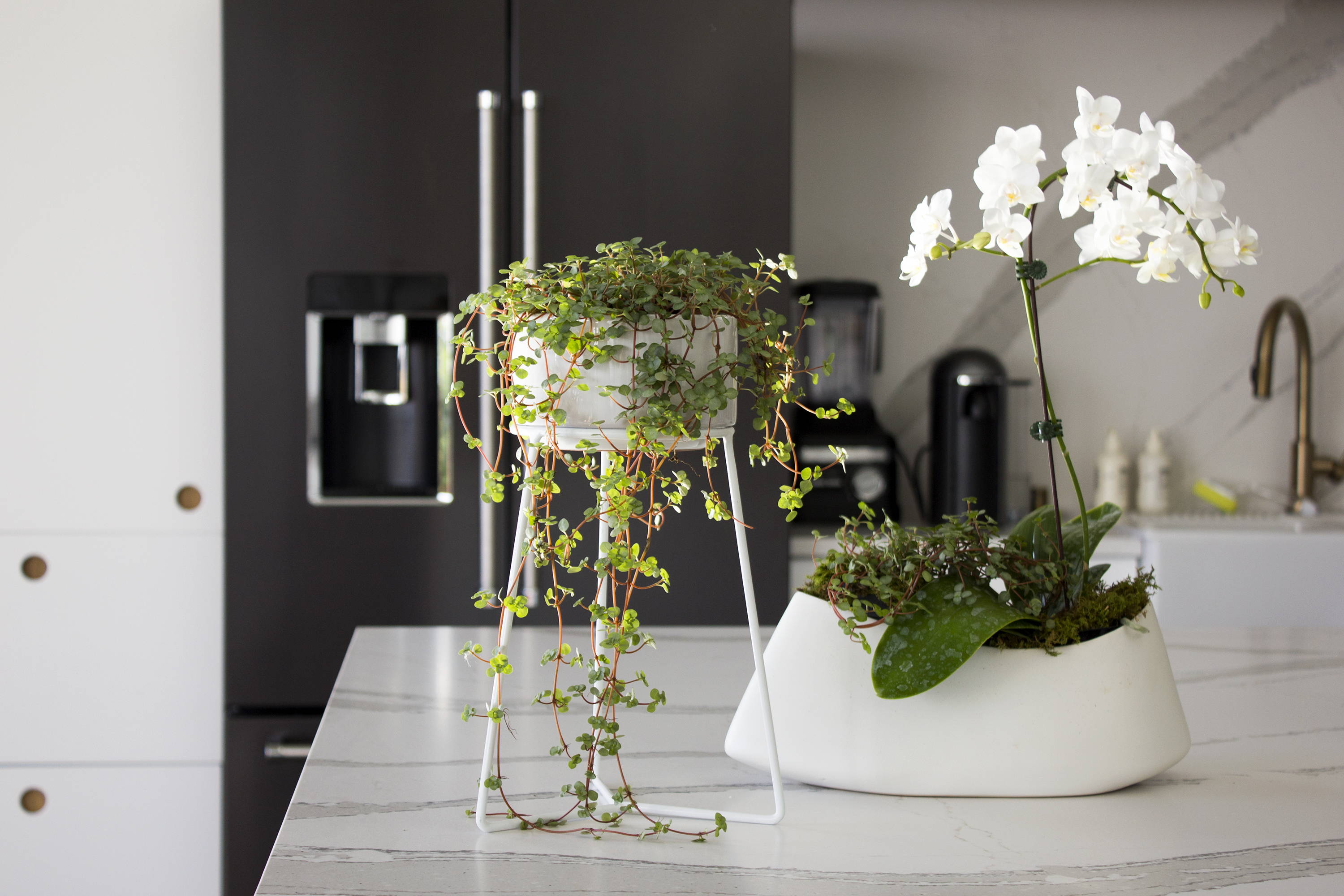 Pots for plants in 8", 10", 12" or 14" grower's pots.