Water once a week or when soil is dry - though try to keep soil evenly moist (not wet) at all times.
Keep out of the way of direct sunlight rays as it will scorch leaves. Place plant in a brightly lit room - bright, filtered light is best.
Cataractarum palms tend to shed leaves frequently if not provide with the correct growing conditions. Refer to water and light requirements. Fertilize spring through late summer to promote healthy growth.
Choose from our modern mix of decorative containers. Find a style that works for you whether light and delicate or bold and modern.
Find a pot that will work for the plant size you've selected. Tabletop pots are for plants 6" or smaller and Floor pots are for plants 8" or larger.
Most pots do not have drainage, so they can be kept in their grower's pot, or they can be planted using a light soil (like cactus) with a 1" base of pebbles in the bottom of the pot.
Pots for plants in 2", 4" or 6" grower's pots.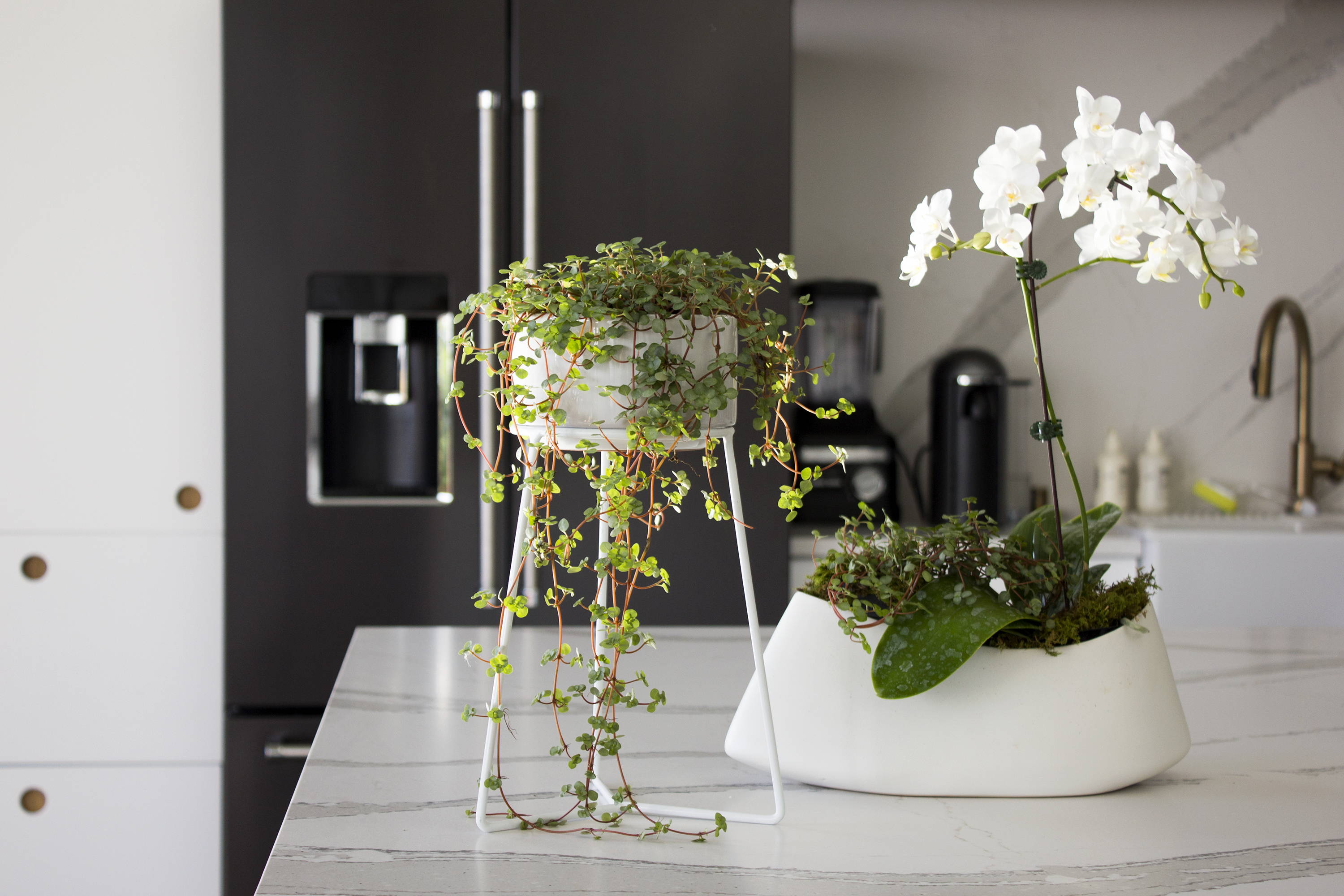 Pots for plants in 8", 10", 12" or 14" grower's pots.