These ferns do like consistent watering, but can be forgiving if forgotten every once in a while. They like a humid environment and should not be watered through their plant center where new growth sprouts.
Diffused light in a north- or east-facing room works well for this fern. Rooms with lower light and high humidity like a bathroom or kitchen are ideal spots.
The Bird's Nest Fern is fairly easy going compared to the rest of the fern category.
$12.00
$0.00
Fern - Bird's Nest
Bird's Nest Ferns are well known for their unique conical shape. New fronds can be seen emerging from the center of the plant!
Choose from our modern mix of decorative containers. Find a style that works for you whether light and delicate or bold and modern.
Find a pot that will work for the plant size you've selected. Tabletop pots are for plants 6" or smaller and Floor pots are for plants 8" or larger.
Most pots do not have drainage, so they can be kept in their grower's pot, or they can be planted using a light soil (like cactus) with a 1" base of pebbles in the bottom of the pot.
Pots for plants in 2", 4" or 6" grower's pots.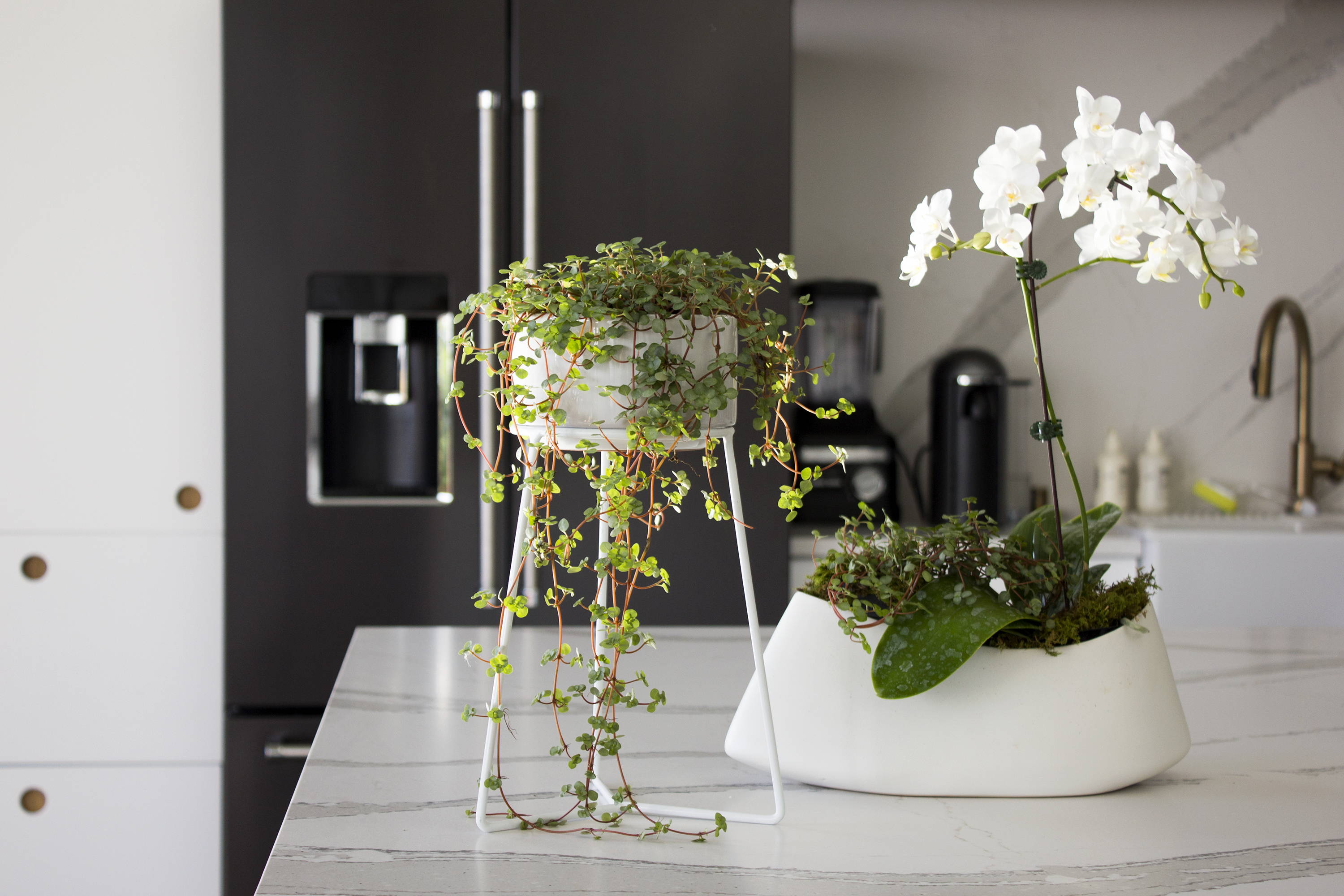 Pots for plants in 8", 10", 12" or 14" grower's pots.