The hoya is a perfect plant for a frequent traveler or something who just plain forgets to water. It can handle draught conditions like a champ and therefore is tolerant with occasional forgetfulness.
A large window with southern exposure is ideal for this sun-loving plant. However, it will also enjoy a mid-day or early morning siesta from the sun. Hoya do not fare well in low-light conditions.
It's draught tolerant nature and adaptability to a range of bright light conditions makes this semi-succulent easy to care for. Perfect for beginners and plant enthusiasts alike!
Choose from our modern mix of decorative containers. Find a style that works for you whether light and delicate or bold and modern.
Find a pot that will work for the plant size you've selected. Tabletop pots are for plants 6" or smaller and Floor pots are for plants 8" or larger.
Most pots do not have drainage, so they can be kept in their grower's pot, or they can be planted using a light soil (like cactus) with a 1" base of pebbles in the bottom of the pot.
Pots for plants in 2", 4" or 6" grower's pots.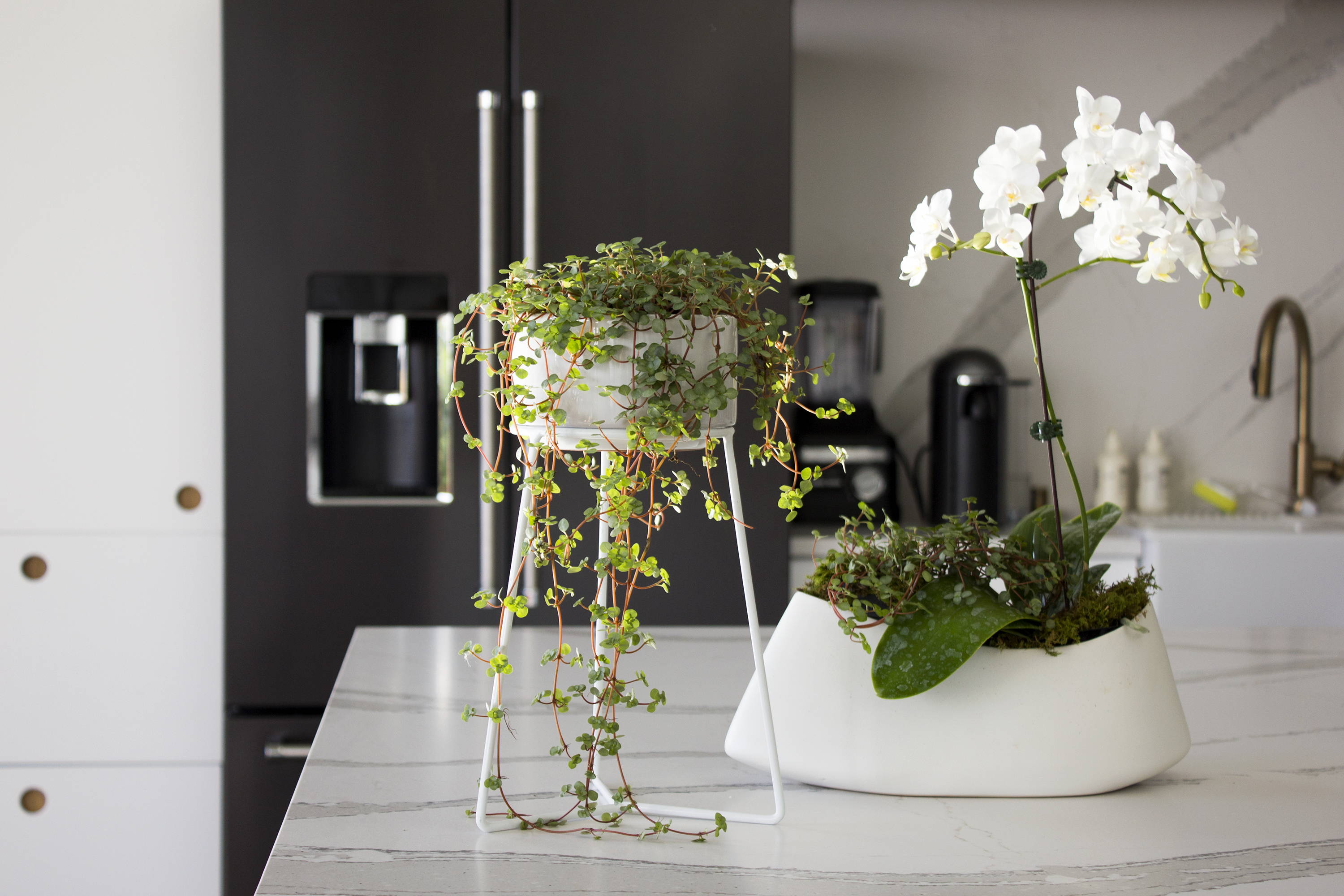 Pots for plants in 8", 10", 12" or 14" grower's pots.